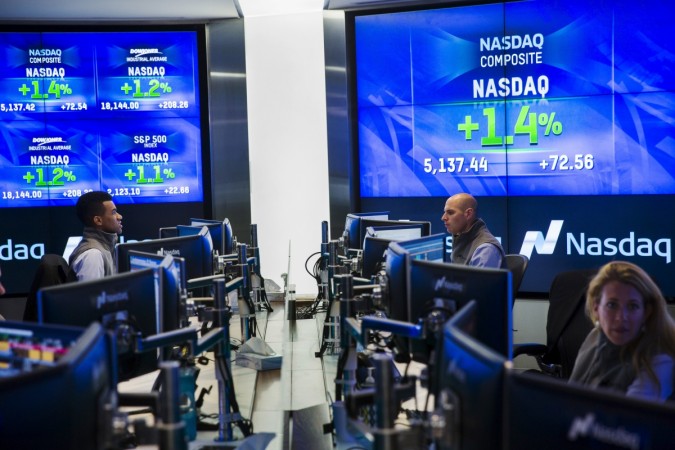 Wipro, India's third-largest IT services exporter, saw its American Depositary Receipts (ADRs) fall by more than 4 percent on American stock exchanges on Thursday after it declared its fourth quarter results on Wednesday evening. In sharp contrast, ADRs of its rival Infosys had risen more than 8 percent after its upbeat results for the fourth quarter ended March 2016 and higher guidance for the financial year 2016-17 last week.
Wipro ADRs declined 4.63 percent to close $12.36 apiece on both Nasdaq and NYSE. The company had reported a marginal decline of 1.6 percent in its fourth quarter net profit to Rs. 2,235 crore ($337 million).
The company also announced its decision to buy back 40 million shares at Rs. 625 apiece. The Azim Premji-controlled company has a skewed shareholding pattern, with promoters and promoter groups holding about 74 percent of the equity capital.
On Thursday, the Wipro stock plunged more than 7 percent on the Bombay Stock Exchange (BSE) in reaction to its downbeat results.
In comparison, ADRs of Infosys, India's second-largest IT services exporter, rose 8.4 percent on the Nasdaq. On Indian stock exchanges, the Infosys stock rose to an all-time high of Rs. 1,267 crore on Monday, the first trading day after the company declared its results the previous week.
The Bengaluru-based company's Q4 net profit was up 16.2 percent on a year-on-year basis to Rs. 3,597 crore. It also raised its 2016-17 revenue guidance to 11.5-13.5 percent in constant currency terms, from 12.8-13.2 percent in the previous fiscal.
On Friday, the Wipro stock was trading 0.34 percent lower at Rs. 557.30 at around 1.40 p.m. on the BSE, while Infosys was down close to 1 percent at Rs. 1,215.50. The TCS stock was down 0.35 percent.
The S&P BSE Information Technology index was at 11,356.23, a fall of 0.48 percent.