The closer we get to Princess Diana's 20th death anniversary, the more revelations royal fans are receiving about her controversial life. While some are disturbing, a few are giving us an insight into what kind of a bond the royal family shared with Princess of Wales.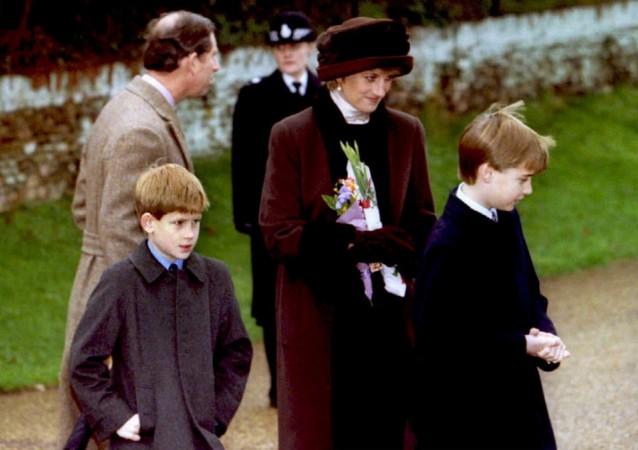 The closest bond Diana ever shared was with her sons, Prince William and Harry. And the two royal bloods decided to candidly speak about their mother after two decades. A few details are adorable while many are heart wrenching.
Also Read: Princess Diana's funeral reveal Prince Philip persuaded Prince William and Harry
A revelation highlights Diana's sons explaining the reactions of the royal family following Princess Diana's death news. Giving an emotional interview as part of a BBC documentary, the royal siblings revealed that Prince Charles broke the news to his sons about their mother's death, Daily Mail reported.
On who broke Diana's death news:
"One of the hardest things for a parent to have to do is to tell your children that your other parent has died. But he was there for us, he was the one out of two left and he tried to do his best and to make sure we were protected and looked after. But, you know, he was going through the same grieving process as well.' Harry shared.
In the documentary, Harry also hints at the unexplored depths of his father's suffering following his ex-wife's death, despite the divorce. "He was going through the same grieving process as well," William shared.
How Prince William and Harry felt:
Explaining about his own feelings, William told, "Disbelief. Refuse to accept it. There was no sudden outpour of grief, of course there wasn't. I don't think anybody in that position at that age would be able to understand the concept of what it actually means going forward. I remember just feeling completely numb. Disorientated, dizzy, and you feel very, very confused. And you keep asking yourself "Why me?" all the time. What have I done? Why has this happened to us?"
How the Queen reacted:
A few days ago, a letter by Queen Elizabeth II also surfaced revealing the emotional state of mind following Princess Diana's tragic death. The documentary sheds light on the Queen's attempt to keep her grandsons away from the tabloids and news.
"At the time my grandmother wanted to protect her two grandsons, and my father as well. Our grandmother deliberately removed the newspapers so there was nothing in the house at all so we didn't know what was going on," William explained.
He added, "I think it was a very hard decision for my grandmother to make. She felt very torn between being a grandmother to William and Harry and her role as the Queen. Everyone was surprised and taken aback by the scale of what had happened and how quickly it happened, plus the fact that she had been challenging the Royal Family for many years beforehand."
About making the first public appearance after Diana's death:
William described putting on his "game face" while he was shattered from within. Prince William wanted to just cry as he saw the floral tributes left outside Balmoral gates. "There were quite a few flowers there and people. I remember looking at the flowers and the notes that were left and was very touched by it but none of it sunk in. All I cared about was that I had lost my mother and I didn't want to be where I was," he shared.
About following the coffin: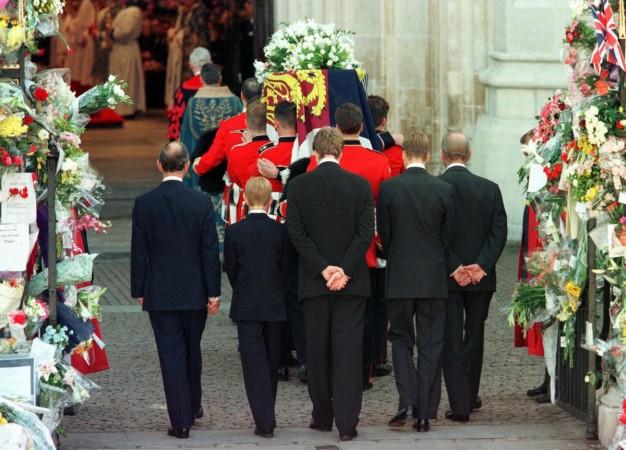 William confessed it was the hardest thing to do. "I remember just hiding behind my fringe. It was just like a tiny bit of a safety blanket. I felt like she [Diana] was walking alongside us to get us through it."
About the funeral:
Harry explained, "Elton John's song was incredibly emotional. That was part of this whole trigger system that nearly brought me to the point of crying in public which I am glad I didn't do."
Recalling returning to London:
The teenage boys were welcomed back to London by thousands of Diana followers. William remembers hearing the crowd screaming, wailing and touching them in a "peculiar" and "unusual" manner. Whereas Harry described the moment as a traumatic experience.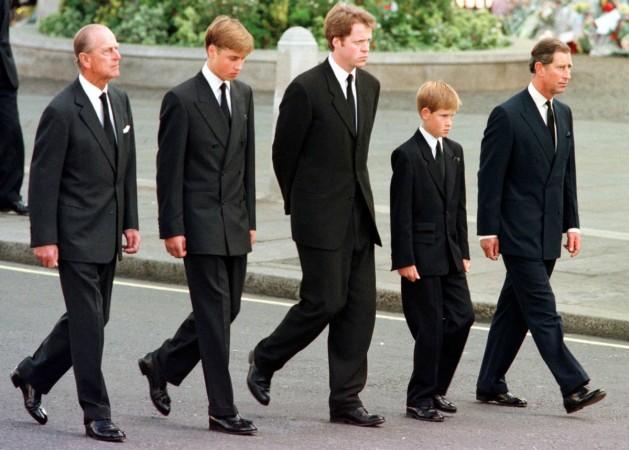 "Everyone was crying and wailing and wanting to touch us. It was very peculiar but obviously very touching. Again, I was 15 and Harry was 12, nothing can really describe it. It was very unusual," William recalls. "People were screaming, people were crying, people's hands were wet because of the tears they had just wiped away from their faces before shaking my hand," Harry added.
The documentary is titled, Diana, 7 Days, and aides tell that this will be the first and last time that the brothers will discuss intimate details about their mother's funeral.