With just a few days left for Princess Diana's 20th death anniversary, a new disclosure has made headlines. According to reports, a new secret conversation has surfaced that reveals Princess Diana's take on her divorce from Prince Charles.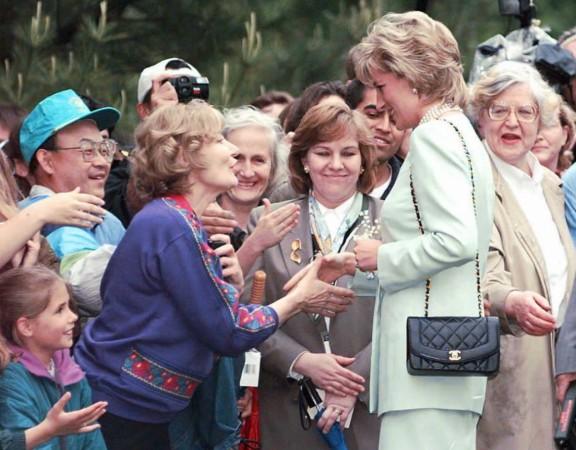 A conversation between Princess Diana and late singer George Michael has come to light. It has been reported that the Princess of Wales opened about her "grim" split from the royal son to the singer and the intimate phone call was secretly recorded.
Also Read: Princess Diana death: Heart wrenching details about funeral reveal Prince Philip persuaded Prince William and Harry
The phone call took place in July 1996 when Michael called Diana to wish her on the occasion of her birthday, The Sun reports. The call was reportedly recorded by the answering machine at George's house in North London wherein Diana was heard telling him that the royal family "was not very loving".
Diana discussed her divorce and told Michael, "It's been pretty grim, but we're near the end of it". The late singer then asked if she thinks she will get what she had asked for. "I'm going to get three quarters of what I want and the quarter he can't have, so there you go. Not a very loving, compassionate family, this one I'm leaving, I tell you," she informs him.
The tape was handed over by the singer to his friend Andros Georgiou. "George handed me the tape and said, 'Here's your retirement present'," Georgiou reveals. The phone conversation also included the duo discussing about Sir Elton John. "He [John] invited me round to see it. With his boyfriend. I must admit I was kind of horrified," Michael told before Diana replied, "Play gooseberry," giggling.
Nearing the end of the conversation, Michael requested Diana to meet him but Diana informed him that she would prefer to wait until things "quieten" down.
Andros told The Sun that the pair had a very "honest" friendship. "On his third visit to Kensington Palace, they drank a bottle of wine together and George was so drunk she offered him a room for the night," he revealed.