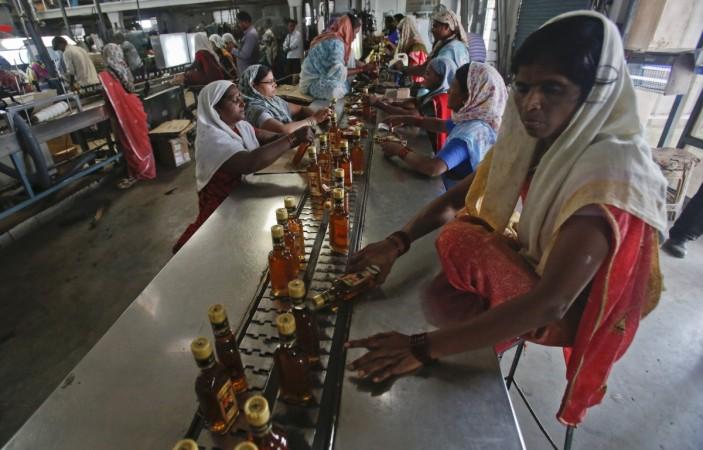 Shares of Bharat Financial Inclusion (formerly SKS Microfinance) continue to rise on stock exchanges amid rumours that the microfinance lender could merge with IndusInd Bank.
BSE shares list at Rs 1,085, 35% premium over issue price, on NSE
Just after the demonetisation on November 8 last year, shares of Bharat Financial nosedived sharply, from around Rs 950 levels to sub-Rs 600 levels, over fears that the company would find it difficult to get loans paid back easily in the wake of the note ban. However, since January, the stock has been rising steadily. On Friday, its shares were trading up 1.7 percent at Rs 838, up more than 50 percent from their December lows, even though benchmark indices BSE Sensex and NSE Nifty were marginally in the red.
On Thursday, the BSE sought a clarification from Bharat Financial with reference to the news in a business daily reporting a possible merger of Bharat Financial with IndusInd Bank.
According to the Economic Times report, "Indusind Bank is probably one step closer to merging Bharat Financial with itself. Deal likely to be via a share swap between the two entities."
In response to the BSE letter, the microfinance lender said: "We would like to clarify that the aforesaid news item is merely market speculation. The company explores various options from time to time and will make an announcement in accordance with the relevant regulations as and when a transaction, if any, is approved by the Board."
IndusInd Bank's microfinance book (MFI) currently stands at about Rs 3,000 crore, which is nearly 2.5-3 percent of its existing loan book. The bank is eyeing to take its microfinance portfolio to Rs 10,000 crore over next 3 years.
Merging Bharat Financial with itself would enable the bank to meet priority sector lending norms much easily and also access a wide distribution network of Bharat Financial in rural India, according to the ET report.
While disclosing its September to December quarter earnings, the management of IndusInd Bank had said: "MFI remains very close to hearts, we like the business, we understand the business, we have created a business model which we think is superior, is based on partnerships and business correspondences. So we remain steadfast and we will stay where we are on the microfinance."
"Reaching the target via a merger with Bharat Financial will make it reach the goal faster," the ET report noted.
For Bharat Financial, in which promoter holding is just at 1.66 percent and rest of 98.3 percent is widely held by the public, merger with a bank would mean access to low-cost deposits. In the past, the lender has also pursued a bank license. At the same time, any merger for Bharat Financial will also be a matter of wider shareholder agreement.
Shares of IndusInd Bank traded about 1.3 percent higher at Rs 1,300 at around 9:50 am on the BSE.