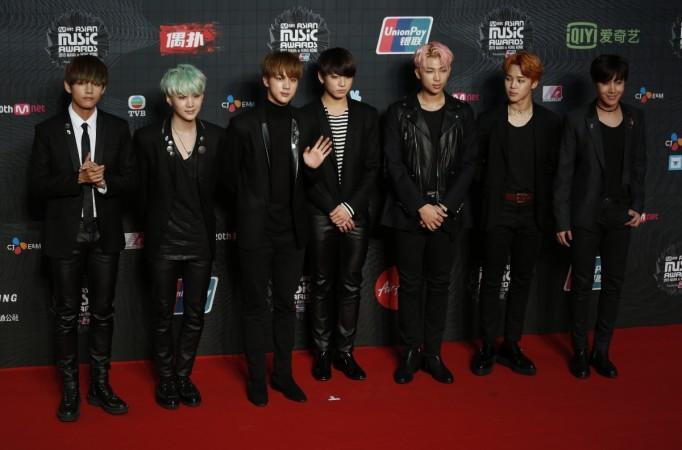 South Korean boy band Bangtan Sonyeondan (BTS), which means Bulletproof Boy Scouts, is steadily turning into a global phenomenon in the entertainment industry.
There is no stopping for this band as it keeps getting recognition from beyond the borders after it toured 12 countries — including the United States, Brazil, Australia and Japan — in 2017.
The seven-member band has now made it to the Forbes' 30 Under 30 Asia list (2018) in the Entertainment and Sports category. The list consists of 30 people and groups picked by the magazine for reshaping the industries or profession they are in, and thus help change Asia for the better.
BTS is the only K-pop group to make it to the list that has people like Australian actress Katherine Langford, Indonesian hip-hop star Rich Brian, Indian actress Anushka Sharma, and South Korean figure skating champion Young You.
"If you asked most Americans to name just one Korean performing artist in the last year, odds are high the answer would have been BTS. Bangtan Sonyeondan's music has taken over the world in recent years, and 2017 was the year they finally cracked the notoriously competitive US market," the magazine wrote.
It also mentioned the band's performance at the American Music Awards in November last year, and appearances on Ellen DeGeneres Show and Jimmy Kimmel Live.
The group has won some prestigious awards this year, including Best Boy Band and Best Fan Army awards at the 2018 iHeartRadio Music Awards, the musician of the year award at the Korean Music Awards 2018, and the Favorite Global Music Star award at the 2018 Kid's Choice Awards.
BTS, which comprises of Suga, V, Jin, Jungkook, Jimin, RM, and J-Hope, shot to fame last year through its album Love Yourself: Her, which debuted at number seven on the Billboard 200. The album's single, DNA, debuted at number 85 on the Billboard Hot 100 and peaked at number 67, and was certified gold — along with their other single Mic Drop — by the Recording Industry Association of America.
Considering the pace at which the band is gaining recognition across the globe, it appears like it will soon become a force to reckon with in the entertainment industry.