Despite India's series loss against England, there is this common notion that Virat Kohli's team had a golden chance to clinch the 5-match affair owing to the balance in its side. Former Indian captain Rahul Dravid concurs with this belief and says that India squandered a golden opportunity to create history in England.
However, Dravid did say that the conditions were tough in England and that batsmen from both sides struggled.
"Firstly, the point I would like to make is that there were pretty tough conditions (in England)," he told CricketNext.
'Both teams found the conditions difficult'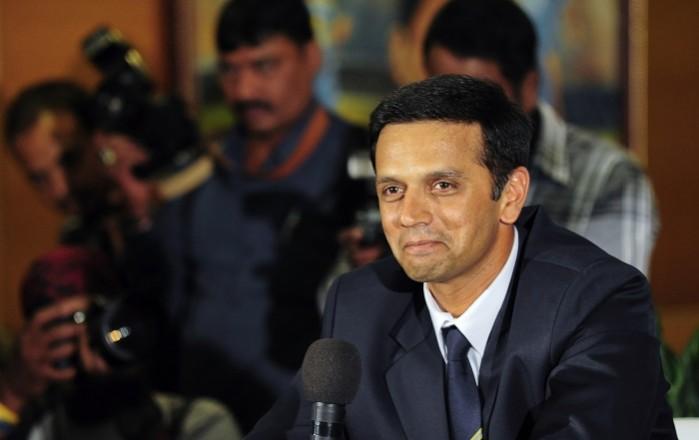 "I know it is very easy to be critical about people, but those were not easy batting conditions in England this time. Other than Virat Kohli, who was head and shoulders above everyone else, both teams found it difficult. Having said that, I think that the team will feel that this was an opportunity missed because of how well the bowlers were bowling," he added.
However, the former captain did add that the Indian pacers were outstanding across all the five Test matches and this is great news for India in the near future.
"So, I think they will look back and feel that if we had batted a bit better in some key situations or maybe push through and scored a few more runs, we could have won this series. It will seem for the boys like – and even for us who are involved in India cricket in some ways – we will look at this slightly as an opportunity missed," Dravid said.
Dravid said that since the players are playing more white-ball cricket, it has led them to play more attacking strokes, which is far from ideal in Test cricket.
"And that is bound to have some level of impact when conditions get a bit more difficult, get a bit more challenging, whether it is swing or seam or spin or it could be anything," Dravid said.
Speaking about young talents like Rishabh Pant and Hanuma Vihari who impressed in the final Test, Dravid said that as a coach (India A), he feels proud to see his players taking the next step in International cricket.
"You see a young kid come through and perform the way they do, Rishabh does what he does or a Vihari did what he did, or young Khaleel Ahmed the other night [in the Asia Cup] – to see some of them come through and the joy it brings to their faces ... it gladdens your heart," he added.