Things did not go according to plan for India in the Test series against England, but Indian head coach Ravi Shastri does not want to press the panic button as he believes he has seen enough positives in the team for them to be successful in the longer run.
In an interview with ESPNCricinfo, Shastri reiterated the point that his team played very well and gave it their all on the field and despite the results not going in their favour, there was no need to be hassled.
Bullish about the team's performance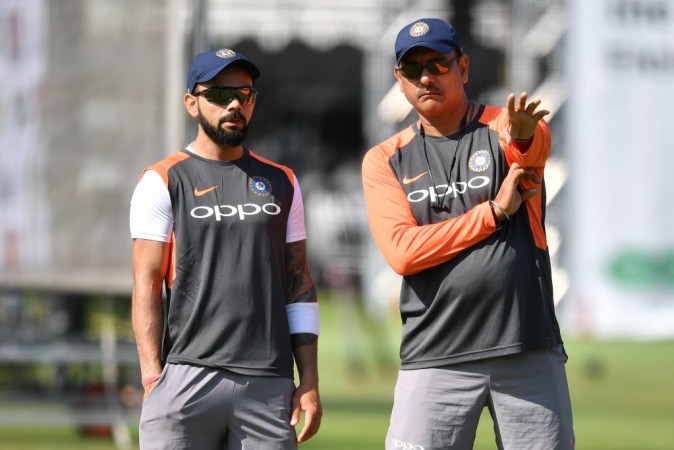 "We are still the No 1 team in the world. And England know how well we fought. Their media knows how well we fought. Our fans know how well we fought. Their public knows how well we fought. We know inside how well we fought," Shastri said in the interview.
He further claimed that despite the criticism levied at his team, he knows that there is enough potential in the team and he knows exactly where his team is heading at the moment.
"(I would be the) last one to press the panic button when I see so many positives. I head back home with a very positive state of mind. I know exactly what we do. I know exactly and clearly where the team is heading," he further added.
Before the fifth Test, Shastri had raked up controversy when he claimed that this Indian team was better than many previous teams which had many greats playing for them. He received a backlash from Sunil Gavaskar and Sourav Ganguly for his comments.
However, Shastri believes his team knows their worth and they do not focus on any external comments.
"People are entitled to their opinions. We are not worried about what people will say and what they will do. We know what this team has done in the last three to four years. In the last four years this team has won nine Tests overseas," he reiterated.