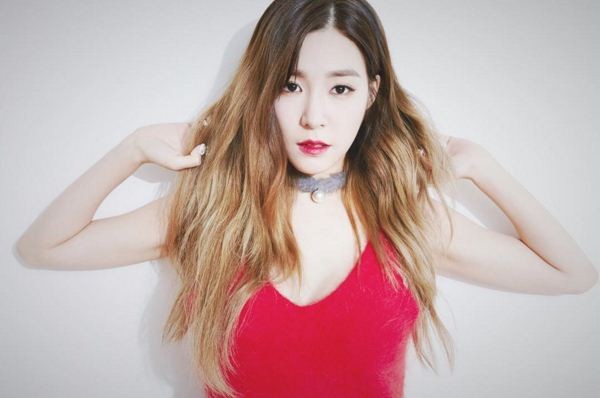 Girls' Generation member Tiffany aka Stephanie Hwang seems to have courted trouble again. The 27-year-old singer became the subject of much speculation when she returned to social media and liked one of rapper GRAY's posts. Since then, netizens seem to think the "Lion Heart" singer and the Korean rapper are in a relationship.
On Thursday, Sept. 1, Tiffany used her Instagram account again after briefly going on a hiatus. The K-pop star liked GRAY's picture and unliked it after a while. This strange action impelled fans to wonder if Tiffany and GRAY are indeed dating.
While some fans of the SM Entertainment artiste are happy for her, most of them aren't. According to Allkpop, several netizens left harsh statements such as, "I thought she didn't go to Hawaii so she could reflect on her mistakes, but here she is liking her boyfriend's post." Another fan wrote, "Why undo her like? She's dumb for making it more suspicious."
This isn't the first time that Tiffany and GRAY have been rumoured to be dating. In early 2016, sources in the industry said the "Lion Heart" singer and the rapper share a "beautiful romance." However, this was shot down immediately by SM Entertainment.
The company stated, "The two of them are simply close. Because Tiffany came here after living in the United States and has an easygoing personality, she is not hesitant when it comes to skin ship." But fans seem to think otherwise.
Admittedly, the past month has been difficult for Tiffany and most netizens have been anything but forgiving. Earlier, the "Catch Me If You Can" singer left Korean reality show, "Unnies Slam Dunk" when angry fans' requested her exit after she posted the Japanese flag and the rising sun on Korea's National Liberation Day. Tiffany also backed out of SM Entertainment's 20th anniversary celebrations in Hawaii.
The singer didn't update any of her social media accounts since the controversy and seems to have sparked another one after she liked and unliked GRAY's post.