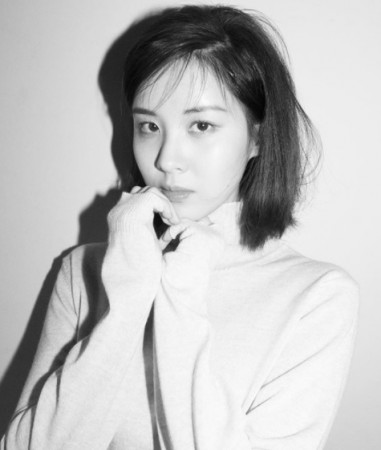 Seo Joo Hyun, the South Korean singer and actress who is popularly known by her stage name Seohyun, has hinted about rejoining girl group Girls' Generation.
The Bad Thief Good Thief star said she was always a part of the music group and never left it. She also asked for the love and support of all her fans.
Also read K-pop singer Dana got mad at Girls' Generation members Seohyun and YoonA while training them?
"I feel like I left the agency I've been with for 15 years, but I haven't really left. Fans may be upset, but I will repay them by doing better in the future. Girls' Generation is forever. Please cheer us on, no matter what kind of work each of the members do," the Ruby Ruby Love actress said.
The Moon Lovers: Scarlet Heart Ryeo star even admitted that her time with SM Entertainment was priceless. According to her, she got to learn lot of things during the period.
"I think over the past 10 years there were radiant days. I think my life is divided into the moments before I joined SM and after. That's because I've spent half my life with them. As a human being but also as a singer, I experienced so many priceless things. It was a time where I gained a lot of nourishment," the actress said.
Seohyun also spilled some details about her solo album. "I can't say anything concrete but I plan on showing a lot of things as the actress Seo Joo Hyun as well as the singer Seo Joo Hyun," Soompi quoted the actress as saying.
Seohyun is currently ranked 12th in brand reputation for individual girl group members, according to Korean Business Research Institute.
The actress is reportedly planning to set up a one-person agency for all promotional activities.
"Seohyun decided to work with a one-person agency through the help of an advertisement agency CEO that she has maintained ties with since Girls' Generation promotions," an industry insider said.