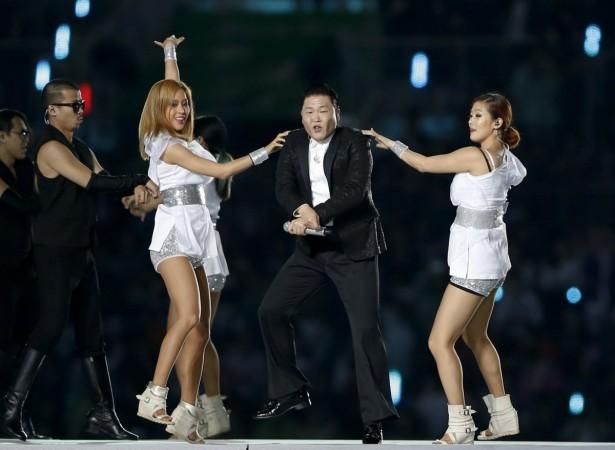 There are many popular singers in South Korea but if you ask people from beyond the borders about one artist they know from the country, chances are high that they will say Psy (Park Jae-sang), who shot to fame with his Gangnam Style music video in 2012. Odds are also high that BTS would come to your mind if asked to name the most happening K-pop group in the country at the moment. However, the duo will not perform at the historic Pyongyang concert which will be held early next month.
At least a dozen South Korean singers have been chosen by the South Korean officials to perform in North Korea or Democratic People's Republic of Korea (DPRK) on April 1 and 3. The two countries have arranged the special concert as a goodwill move ahead of the inter-Korean summit next month.
It's reported that South Korean authorities wanted Psy to be a part of the troupe that will perform in Pyongyang. The singer and rapper has an incredible global reach, thanks to his record-breaking Gangnam Style music video, which became the first video to cross one billion views on YouTube and has received 3.1 billion views on the website over the course of last five years. However, Pyongyang is reportedly not impressed. It is reported that the North Korean authorities didn't want to include the Gangnam Style singer because of his provocative performance on stage. Moreover, some might consider the lyrics of some of his songs as offensive.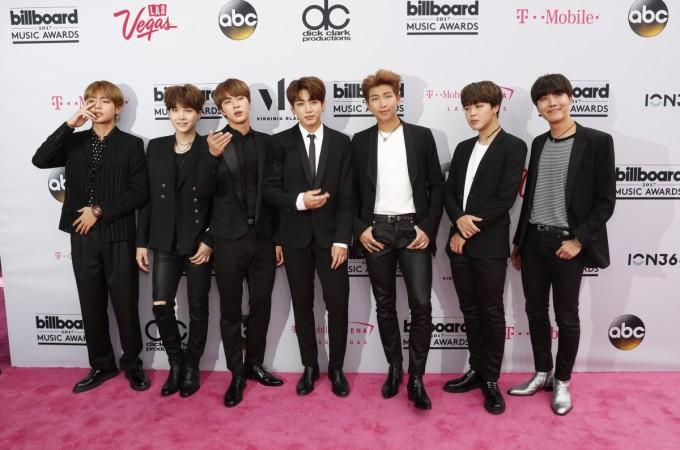 Another happening South Korean band being left out of the team performing in Pyongyang is BTS (Bangtan Sonyeondan). The boy band may have received several awards, including the musician of the year award at the Korean Music Awards 2018, Best Boy Band and Best Fan Army awards at the 2018 iHeartRadio Music Awards, and Favorite Global Music Star award at the 2018 Kid's Choice Awards but it isn't part of the historic Pyongyang concert. It isn't known why the popular boy band has been left out, but what we know is that girl band Red Velvet is the only K-pop group that will perform in the reclusive country.
South Korea will send a 190-member troupe, including technicians, to North Korea this weekend for the upcoming special concert themed "Spring Comes" in Pyongyang. Popular artists like Cho Yong-pil, Choi Jung-in, Lee Sun-hee, Seohyun, Choi Jin-hee, Red Velvet, Yoon Do-hyun, Baek Ji-young, Ali, Kang San-ae and Kim Kwang-min will perform at the East Pyongyang Grand Theatre Sunday, April 1. A joint concert with the North Korean artists will also be held at the Ryugyong Chung Ju-yung Gymnasium Tuesday, April 3.
It is reported that 70 technicians left for Pyongyang in two chartered flights Thursday to fix equipment at two stages where the concerts will take place. However, the rest of the crew that include singers, taekwondo players, government officials and media persons is set to leave Saturday, a day before the historic concert kicks off.