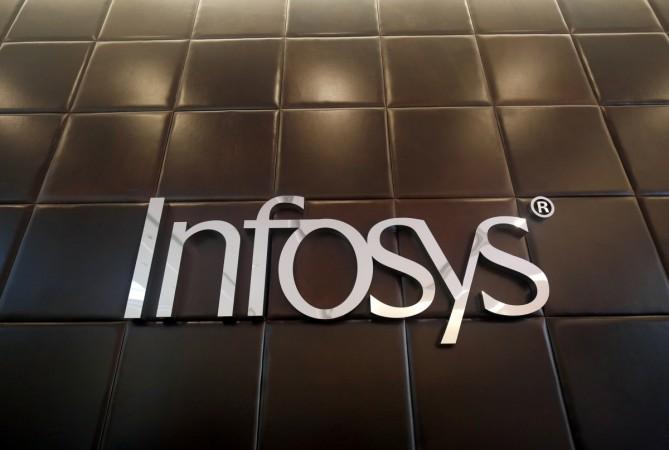 With Vishal Sikka hangs up his boots as chief executive officer (CEO) and managing director of India's second largest software company, the big question that arises is who will replace him? No definite answer, but what is sure is finding one won't be easy.
A few names are doing rounds. Speculations are rife. What needs to be understood here are the complications involved in the processes.
As relations deteriorated between Sikka and co-founder N R Narayana Murthy, the reverberations reached far beyond the Infosys headquarters in Bangalore, when the founder took his crusade against unsatisfactory corporate governance standards within the company to new levels.
Why outsiders are unlikely
It is most likely that external candidates may not show the slightest interest in taking up the big job vacancy which has opened up at Infosys, where meeting founder expectations would appear to be valued more than running the company successfully.
"It was extremely hard to find an external candidate last time, and the spat is going to make the job even more difficult now," Business Standard quoted a source familiar with internal discussions three years ago.
Sikka was the first non-founder CEO and took office in 2014. During his tenure, the company's revenues increased from Rs 14,040 crore ($2.13 billion) in Q1 2015, ending March 31, 2015, to Rs 17,225 crore ($2.65 billion) in Q1 2018.
"The company grew its $100 million plus clients from 12 in Q1 of fiscal 2015, to 18 this past Q1, and increased its large deal wins from approximately $1.9 billion in fiscal 2015 to approximately $3.5 billion this past year. This has all been done while improving overall utilisation (excluding trainees), to a 15-year high this past quarter, and an all-time high including trainees, while improving our cash reserves, rewarding Infoscions with a new equity plan, and returning Rs 19,000 crore as dividend (including dividend distribution tax) over the last three years," the company said in a statement. Surely, the figures prove the company was in the right direction with Sikka at the helm.
Infosys Co-chairman R Seshasayee said he had contemplated stepping down thrice in the last 18 months since the spat between the board and the founders, led by co-founder N R Narayana Murthy, became public, the Economic Times reported. ET quoted the veteran, who retires as chairman next May, as saying that "it was unfortunate that Sikka decided to leave despite the support from the board."
Infosys is likely to pick an insider to succeed Sikka, though even that won't be an easy task for the board.
An ET report which quoted people familiar with recruitment matters at the company suggests that interim CEO Pravin Rao, current Chief Financial Officer (CFO) Ranganath D Mavinakere, the present president and deputy Chief Operating Officer (COO) Ravi Kumar S and BFSI head Mohit Joshi are the top contenders for the job.
The report also suggests that interim CEO Rao is the longest serving Infosys veteran, who joined Infosys in 1986, and held senior leadership roles, including that of chief operating officer and head of infrastructure management services. His strong portfolio and the role he has played in the company might give him an edge over the competition.
Will Nandan Nilekani come back to Infosys?
A top advisory firm, Institutional Investor Advisory Services (IiAS) suggested that to put the company back on a strong footing, co-founder and former Aadhaar chief Nandan Nilekani needs to be brought back, as non-executive chairperson — he has the stature and gravitas to fix the chaos and bring the pieces together.
Nilekani was one of seven founders who set up the IT major about three and half decades ago and served as its CEO from March 2002 to April 2007. After a successful stint at Infosys, he headed the Government of India's technology committee, and also served as chairman of the Unique Identification Authority of India (UIDAI).
According to IiAS, Nilekani is possibly the very best candidate Infosys can find globally. "He has kept pace with technology advances, has been instrumental in digitising the country, and is well- networked with the bureaucracy and global leaders. Nandan Nilekani will intuitively understand the corporate culture, and as such also have 'matching of minds' with some of Infosys founders," BS reported.