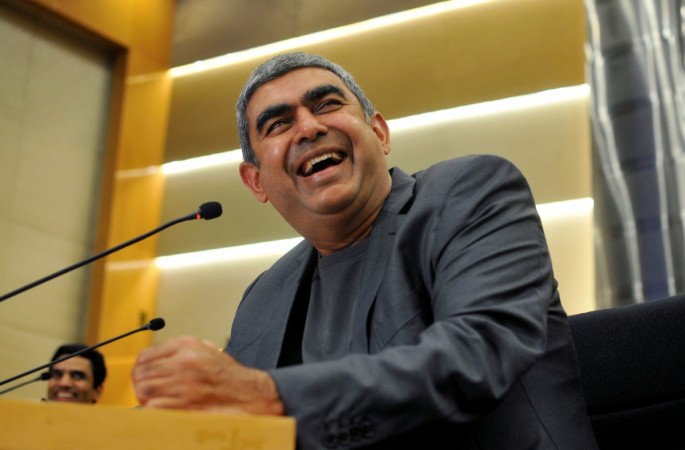 As management guru Peter Drucker once said: "Culture eats strategy for breakfast." The resignation of ex-SAP tech maven Vishal Sikka as CEO and managing director of India's second largest software company on Friday, has laid bare the deep dissensions and disaffections within the board on co-founder N R Narayana Murthy's drive for better corporate governance standards within the company.
From the day Murthy stepped down as chairman of Infosys in 2014 to support the appointment of SAP veteran Vishal Sikka as CEO and MD to Sikka's resignation on Friday charging the co-founder with repeated interference in operational affairs of the company, the wheel has come full circle. What is unclear is if Murthy who holds a 0.38 percent stake in the company will still have a sizeable handle on guiding public perception of its affairs.
The Infosys board's unprecedented rebuke delivered to Murthy leaves nothing to the imagination. "The board believes it must set the record straight on the false and misleading charges made by Mr Murthy because his actions and demands are damaging the company and misrepresent its commitment to good corporate governance," it said in a statement to the bourses on Friday.
For the board, placating Murthy after every bout of his paternal protestations, seemed almost impossible as its repeated assurances that corporate governance standards were being adhered to failed to deter him from coming up with new demands for transparency allegedly not being practised by the company. The board said it asked Murthy to produce evidence, and he delivered none, because "none exist".
But to many shareholders and analysts, the indignant co-founder appeared to be miffed less about corporate governance and more about his growing alienation from the company after stepping down as its chairman in 2014. His complaints against the board were turning vociferous by the month.
The last straw for Sikka came in an e-mail leaked to certain sections of the media, where Murthy had claimed in a communication to some of his advisors that at least three independent directors at Infosys told him that Vishal Sikka was more chief technology officer (CTO) material than chief executive officer (CEO) material.
Far from home, and alone
Murthy and his shareholder combine rightly felt that buybacks and dividends were necessary if the company was not acquiring new businesses, while high severance packages seemed illogical when operating margins were under pressure. Moreover, by not meeting his $20-billion 2020 target, Sikka was admitting to the fact that the company could not grow at a CAGR of 18 per cent when actual growth in dollar terms was at 6 per cent.
Analysts feel that small investors could have felt cheated when the company underperformed the NSE Nifty. It struggled to even get into a double-digit growth rate, leave alone the 18 per cent it was aiming for. This riled some investors who put their weight behind Murthy on emerging issues like CXO salaries at Infosys. In the process, they put the Panaya blues into the company by forcing it to go on the backfoot on issues ranging from acquisition plans to corporate governance disclosures and share buybacks.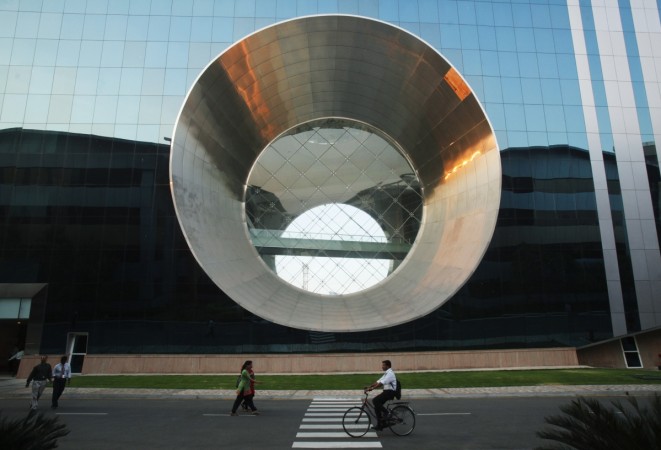 V K Sharma head, Private Client Group, HDFC Securities, wrote on Friday, "With sitting on cash reserves of Rs 33,000 crore, money would never have been an issue for takeovers. But large acquisitions hardly happened, and when one did, it was mired in controversies. So, promoters asking questions about the separation package for the CFO became an issue."
The board had, for the better part of 2017, implored Murthy to address issues directly with it instead of issuing remonstrations through the media, while there were rumours of the peeved co-founder being called back to the company to run it the way he dreamed.
These did not happen even as company co-chairman Ravi Venkatesan sought to find an elusive peace between the ruffled feelings of Murthy and the board's increasing irritation with his media statements -- regardless of whether it involved public and shareholder interest or otherwise.
"Notwithstanding that the remuneration package of senior management was approved overwhelmingly by shareholders (including members of the promoter group), Mr Murthy preferred his dictat (sic) to prevail with no place or tolerance for the outcomes of shareholder democracy," the board alleged on Friday.
In the wake of Sikka's exit, the board has valid fears that the founder cohort led by Narayana Murthy could interfere continuously in its functioning and train an uninterrupted flow of allegations at the management in future as well, a shareholder told International Business Times on Friday. "We hope Mr Murthy can come back to the helm of the company and show us how it is done and where Sikka has supposedly failed. Many of the questions he raised on CXO pay were valid," the shareholder said.
"Honestly, I can't understand where Sikka erred. How many times was he supposed to tolerate this level of interference and frequent distractions? Granted that the promoters asked him questions only 20 months into his tenure, but that doesn't mean he shouldn't feel upset at being undermined by being nagged publicly at regular intervals. Murthy's questions were being raised in the nature of a general public debate without getting the board's point of view.
The company declared six dividends during his tenure, and even longtime shareholders understand that huge operating margins are not possible anymore when clients are demanding new directions in digital and automated service delivery. This was the right direction for the company to move under Sikka, who did a tremendous job as CEO," another shareholder said, adding that finding a replacement for Sikka would be a challenge.
Infosys Co-Chairman Ravi Venkatesan seemed to agree later in the day as he told analysts on a call that replacing Sikka at the helm of the company would not be easy. Noting that the board has no intention to invite Murthy to play a formal role in governance of the company, Venkatesan said it had done whatever it thought reasonable as an independent board.
"It did not go down well with them. We have reached a situation that is not tenable. We have to give the new CEO time to focus on execution and transformation," Venkatesan noted at the analyst call.
Analysts from big brokerage firms like Credit Suisse, JP Morgan and Edelweiss were on the call. Most of the investors are reported to have indicated they were sorry to see Vishal Sikka go.
The activist gene
The Infosys board said that it had sought the counsel of some of the most respected governance experts and legal advisors in the world, who thoroughly investigated all anonymous allegations, including by Murthy and purportedly by company shareholders as well. It concluded that no wrongdoing occurred.
But Murthy's growing disaffection with what he believed to be a wrong state of affairs at Infosys since the heady days of founder-guided hegemony, made it difficult for him to believe in the credibility of whistle-blower reports produced by lawyers. How could the accused hire their own lawyers to come out clean?
But he did not commission an independent inquiry to examine the credibility of his own charges either. That left many shareholders who swore by his integrity down the years rather shaken, but by no means stirred to the extent Murthy anticipated.
The board of the company noted in its filing with the stock exchanges that Murthy had repeatedly made what it called inappropriate demands "inconsistent with his stated desire for stronger governance".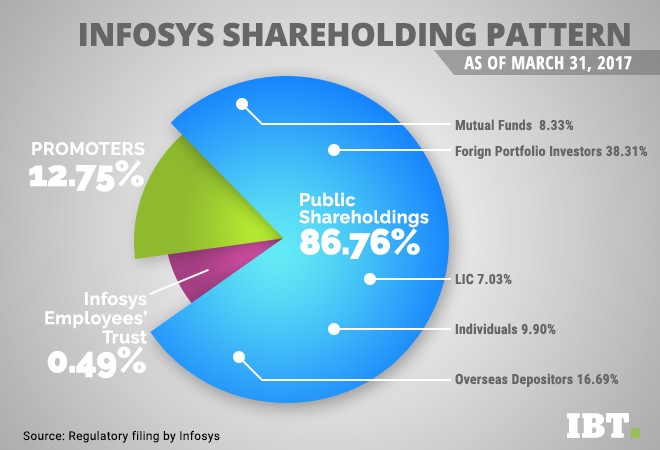 The board had in its statement on Friday also regretted that its efforts to engage in a dialogue with Murthy to resolve his concerns, trying earnestly to find feasible solutions within the boundaries of law and without compromising its independence, had not been successful.
The company returned Rs 19,000 crore as dividend in the last three years. Under Sikka's watch, it recorded a highest ever jump of 22 points in CXO satisfaction. These are points of note, but the fact remains that being a listed firm naturally opens Infosys and its ilk to shareholder and public scrutiny. This should be welcomed even if the method behind the activism may not be discreet enough for the company's liking.
The "continuous drumbeat of distractions" Sikka cited on Friday can make the going tough even if it comes with the territory. The next CEO will have the satisfaction of a board being almost completely on his side. But winning over company culture will not mean guardedly fending off attacks from the founder-shareholders, but realising that public companies are wealth-creation machines in which ordinary people invest in. Questions raised by activist shareholders or even founders could give it a new lease of life.