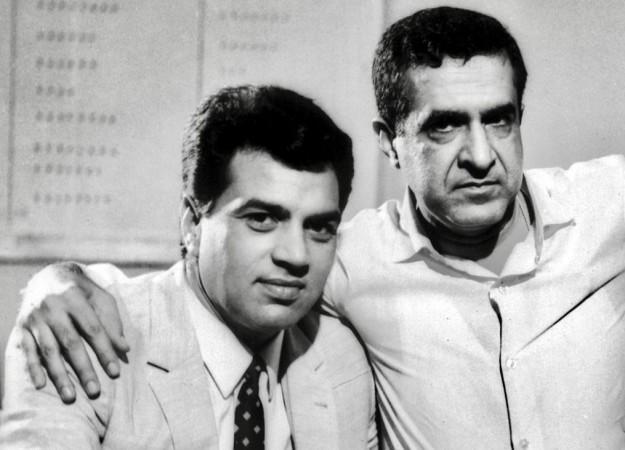 Director Arjun Hingorani, who introduced two of the greatest talents – Dharmendra and Sadhana – in the Hindi film industry, passed away in the holy town Vrindavan located in India's northern state Uttar Pradesh. He was 92.
Hingorani died Saturday night. The last rites of the filmmaker were performed by his son Amit in Vrindavan dham. According to reports, a prayer service is expected to be held in Mumbai. His daughter Sucheta said that he went to live with his brother in Vrindavan, where he died peacefully in his sleep.
"My father went to live with my brother six months ago. He lived a healthy, active life and died peacefully in his sleep Saturday after having eaten a full meal and his favorite sweet gulab jamun on Friday. He was so blessed, we think," The Times of India quoted her as saying.
The Chamber of Film Journalists (CFJ) also expressed grief and issued a statement mourning the loss.
"The CFJ expresses deep sorrow on the sad demise of well-known producer-director Arjun Hingorani. He was the true masala filmmaker and he knew the pulse of the audience well. Apart from his films, and most of them having 3 Ks in the titles, his one of the biggest contribution to Hindi film industry was to give break to dynamic hero Dharmendra," CFJ President Indermohan Pannu and CFJ Vice President Atul Mohan said in a statement.
"His friendship with Dharmendra was evident from the fact that Dharmendra starred in most of his films. What's more? Even when Dharmendra opened his studio Sunny Super Sounds, he was the first one to make the booking," the statement reads.
Dharmendra took to Twitter to express grief and pay condolences to the filmmaker. "Arjun Hingorani, the man who put his hand around the shoulder of this loner in Mumbai, has left us forever... I am extremely sad! May his soul rest in peace," he tweeted along with a black and white of him with the director.
102 Not Out actor Rishi Kapoor also took to Twitter to share a sweet memory of working with the director.
"R I P. Whenever the shot was ready,this man used to say "Rishi sahab ko bulaye"and shout "Dharmen ko bulao"for Dharmendra sahab - coz he gave him a break in films. Dharam ji out of sheer respect obeyed him. We all three did "Kaitlon Ke Kaatil" a super hit film. Adios Arjun ji!" Rishi tweeted.
Hingorani made Abana in 1958, India's first Sindhi film, and launched the beautiful actress Sadhana. He then launched Dharmendra in 1960 with the film Dil Bhi Tera Hum Bhi Tere. He then worked with Dharmendra in a series of films, including Kab Kyoon Aur Kahan, Kahani Kismat Ki, Khel Khilari Ka, Katilon Ke Katil, and Kaun Kare Kurbanie.
Not just filmmaking, he appeared in cameo roles in movies.
Hingorani is survived by his wife Kunda, son Amit and daughters Karishmaa, and Sucheta Kaushik.