The Jammu and Kashmir police on Wednesday, June 27, said that they had identified the killers of well-known journalist and editor-in-chief of Rising Kashmir Shujaat Bukhari. The mastermind of the murder is said to be Sajjad Gul, a member of the Pakistan-based militant outfit Lashkar-e-Taiba.
The cold-blooded murder of Bukhari on June 14 not just shocked the world, but also gave rise to a number of debates, the most important one being – who killed the senior journalist? Investigations into the killing have been on since and a special investigation team too was formed for the probe.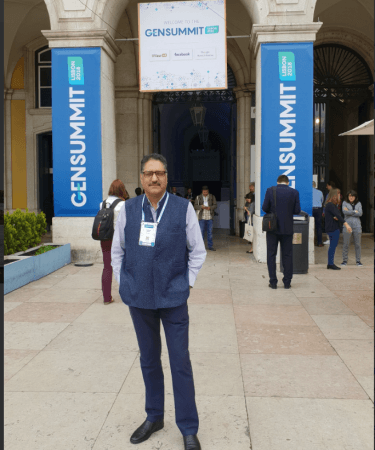 Who is Sajjad Gul?
The 48-year-old LeT recruiter is a native of Kashmir
He reportedly crossed over to Pakistan about five years ago and now lives in Rawalpindi, Pakistan.
He completed his education in India and holds a Master's in Business Administration from a private institution in Bengaluru.
Gul had also trained as a laboratory technician
He is said to be a recruiter for the LeT militant group and is actively involved in the group's activities.
The order to kill Bukhari may have come from LeT chief Hafiz Saeed but it was Gul who executed the plot.
Gul is said to have handpicked local militants for the job. "The order to execute Bukhari was given by the Lashkar-e-Taiba chief and only an extremely small group of members was involved," an intelligence officer told the Times of India.
"His first-hand knowledge about native journalists came handy for the Lashkar-e-Taiba," a source added.
Gul also has a blog, where he reportedly often lashes out at Bukhari for supporting many initiatives of the centre.
Speaking of the Dubai track 2 conference that the slain journalist had attended, Gul branded Bukhari "a traitor." At the conference, the journalist had spoken about how peace initiatives between India and Pakistan were necessary.
The probe into the murder of Bukhari has been on and investigators have been looking at various angles. It has also been said that the journalist's murder was part of a larger plot that was planned in March.
The investigators also explained that tracking down Gul was an extensively meticulous task and even the IP address of the blog was "spoofed" and routed through the US and Europe.
"Eventually, we located the IP address in Bahawalpur, Punjab of Pakistan," TOI quoted another source. "There is... no doubt that the conspiracy was hatched in Pakistan after clear instructions from Hafiz Saeed," he added