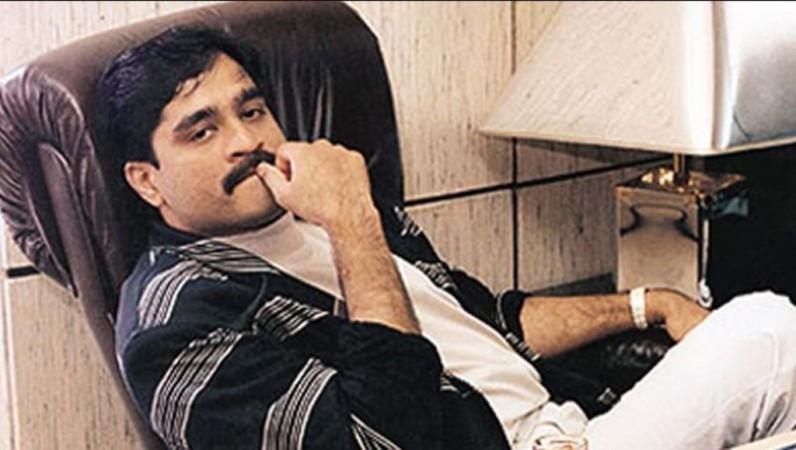 In a major push for Indian agencies, a top aide of underworld don Dawood Ibrahim, Jabir Siddiq alias Jabir Moti, has been arrested in London on Friday, Aug 17.
According to sources, the Pakistani national, who was in charge of handling Ibrahim's finances, was arrested from London's Hilton Hotel and later produced in court.
Sources peg Moti, 51, as one of Ibrahim and his wife Mehjabeen's close acquaintances. He looked after the crime lord's investments across the Middle East, UK, Europe, Africa, countries of the South East Asia and Pakistan, according to News18.com. Reportedly, Dawood's brother Iqbal Kaskar's interrogation led to the arrest of Moti. Later, investigators raised a request with the Ministry of External Affairs who contacted the authorities in the UK. The UK officials verified the claims and kept Moti under continuous surveillance for a long time, subsequently leading to his arrest.
ANI sources reveal that the fugitive gangster's earnings from unlawful activities like illegal arms business, narcotics trade, betting, extortion rackets and real estate business, supervised by Moti, are used for financing terrorists to carry out anti-India operations. Dawood, who is a Specially Designated International Terrorist (SDGT), masterminded the March 1993 bombings in Mumbai, killing as many as 250 people. Considering his net asset value is estimated at around $6.7 billion, it is believed that Moti will be instrumental in providing vital information about the mafia kingpin's investment tentacles and his henchmen that are spread around the world. The only drug smuggler ranked higher than Dawood was Pablo Escobar, whose net worth in 1989 stood at $9 billion.
Who is Jabir Moti?
Jabir Moti is a close confidante of Ibrahim who reported directly to the mafia overlord.
Moti helmed more than 150 shell companies. About 10-15 percent of what D-Company earned from its illegal businesses were transferred to him to be converted into white money.
Sources highlight that using the shell companies as multiple layers, Moti used to transfer money in various bank accounts belonging to Dawood's family members who have no criminal background.
Along with real estate businesses, Moti also invested in the Karachi Stock Market and, with a little help from insiders, managed to double and triple the money in trading.
All in all, D gang holds 50 different properties in ten different countries and the only common link between them is Moti.
Agencies are estimating that Moti has an empire worth roughly Rs 8000 crore which includes properties in Dubai, Sharjah, Oman, Muscat, London and other cities and numerous bank accounts. He also owns property in the residential compound owned by Dawood's family in Karachi.
Moti, a Pakistani national, holds a ten-year visa in the UK and is reported to be playing a key role in actively exploring the option of movement of Ibrahim's family there.
Recent intelligence reports have also revealed that Moti was looking for dual nationality status in Barbados and Antigua and Dominican Republic and a Permanent Resident status in Hungary.
There is no clarity on what charges Moti has been arrested yet, but the investigators are expected to question the top associate on his connection to the don, his family members and other aides. Moti has been managing D-syndicate's finances for years now and his arrest will surely cripple Dawood financially.