Spot-fixing were allegedly carried out in Test matches involving high-profile teams, including India, Australia, Sri Lanka, and England, an Al Jazeera sting operation has revealed.
The Doha-based broadcaster said a Mumbai-based match-fixer had perfectly predicted how players in Chennai Test of 2016 between India and England and the Ranchi Test of 2017 involving Australia would perform at particular sessions of the match. The hosts had won both the said Tests.
In a 54-minute documentary, titled 'Cricket's Match Fixers', the channel's undercover investigative reporter, David Harrison, talks to Aneel Munawar, the match-fixer from Mumbai.
Munawar, who reportedly works for a criminal mafia associated with wanted criminal Dawood Ibrahim, says he can fix "60 to 70 percent of international matches and that he had been doing it for more than six years.
The match-fixer says his syndicate has been fixing small parts of sessions as it offers them "more opportunities to make money".
The Al Jazeera report claims that Munawar rightly predicted the outcomes of sessions for the Chennai and Ranchi Test matches. It added that he had called them after the coin toss to give details about the alleged fix.
Munawar had revealed names of a few English and Australian players who had cooperated with bookmakers to manipulate small passages of play.
Al Jazeera said it is not disclosing the names of the players "for legal reasons because of the gravity of the allegations" but insisted that they would be passed on to relevant authorities.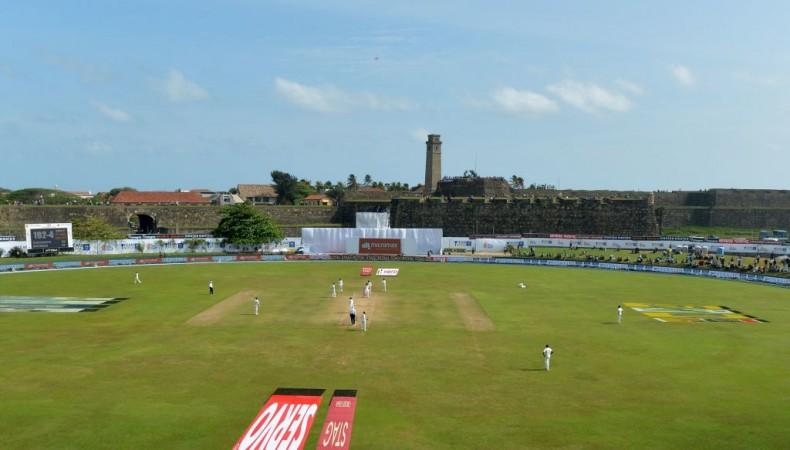 Joe Root denies match-fixing claims
Even as the International Cricket Council (ICC) has decided to launch an investigation into Al Jazeera's claims, England captain Joe Root vehemently denied them.
"I am aware that there is a documentary and it is outrageous that our players have been accused. It's not anything for the guys to worry about, we have to focus on winning at Headingley," Root said after England's nine-wicket defeat to Pakistan at Lord's on Sunday, May 27.
The report also claimed that no Indian players were found out to be involved in the alleged spot-fixing.
Former Indian first-class cricketer key member of fixing saga
The sting operation also sheds light on how curators are being bribed for doctoring pitches in high-profile Test matches.
Tharanga Indika, the curator of Galle International Stadium in Sri Lanka, was spotted in the video saying he can doctor the pitch to suit either the bowlers or the batsmen.
The report has claimed that two matches — Sri Lanka vs India in July 2017 and Sri Lanka vs Australia in August 2016 — were fixed.
Former Indian first-class cricketer Robin Morris, who had played in the now-defunct Indian Cricket League, told the undercover reporters that he had bribed the Galle groundsman to ensure guaranteed conditions during the Test, involving India.
While the pitch for the Australia Test match was prepared to favour the bowlers, a batting paradise was rolled out for India so that criminals could bet on a first innings total higher than the bookmakers' prediction, the report added.
Notably, India went on to make a huge first innings total (600) and won the match by 304 runs.
Meanwhile, Board of Control of Cricket in India (BCCI) said on Sunday said it has a "zero-tolerance approach" to any activity that brings the game to disrepute.
"The BCCI anti-corruption unit is working closely with the International Cricket Council (ICC) anti-corruption on the alleged claims by a television channel," the apex body of Indian cricket said via an official statement.