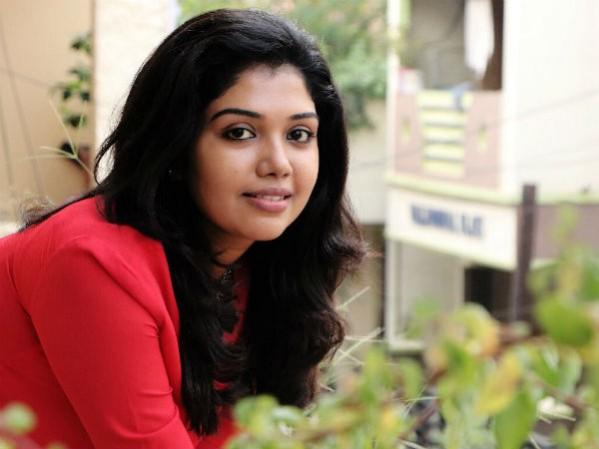 Riythvika, who has won Bigg Boss Tamil 2, can be best described as the combination of simplcity and calmness. The budding star has shown to the world that right attitude and character can take one to places.
The actress had entered Bigg Boss Tamil 2 without much hopes. For the first three weeks, Riythvika struggled to be herself and lacked courage-spirit to show her character. In the following weekend episode, Kamal Haasan mentioned told her that she was just waking up and looked like she was finally entering the game. Riythvika's rare and unseen pics.
What transformed Riythvika in the later weeks helped her to connect with the viewers. People started treating like her 'Tamil ponnu' (Tamil girl). She never had fights with others nor mouthed words which she could have regretted later. In the end, it became a cake walk for her, as people had no doubts about her victory.
Now that she has become a household name among the Tamil audience, it is time to visit her past once.
Who is Riythvika?
Riythvika, who was born on 5 August, 1992, has done B.sc in Physics. Although she was never bad at education, the actress dreamt to act in films since a young age. As a result, she used to appear in many short films.
Her first break in film was given by National Award winning filmmaker Bala. She was cast in his critically-acclaimed movie Paradesi in which she was seen as a worker in a tea plantation.
Her good performance helped her bag Vikraman's Ninaithathu Yaaro and she won the Best Supporting Actress for her acting in this flick. Later, many offers came her way that include Pa Ranjith's Madras, Rajinikanth-starrer Kabali and Vikram's Iru Mugan among others.
Recently, a movie titled Torchlight, which had Sadhaa and Riythvika in the leads, was released, but failed to set the box office on fire.
In her short career, Riythvika has won Filmfare's Best Supporting Actress Ninaithathu Yaaro, while getting nominations in a few awards for her acting in Madras.
With the actress coming to the spotlight with Kamal Haasan-hosted show, her career is expected to flourish.