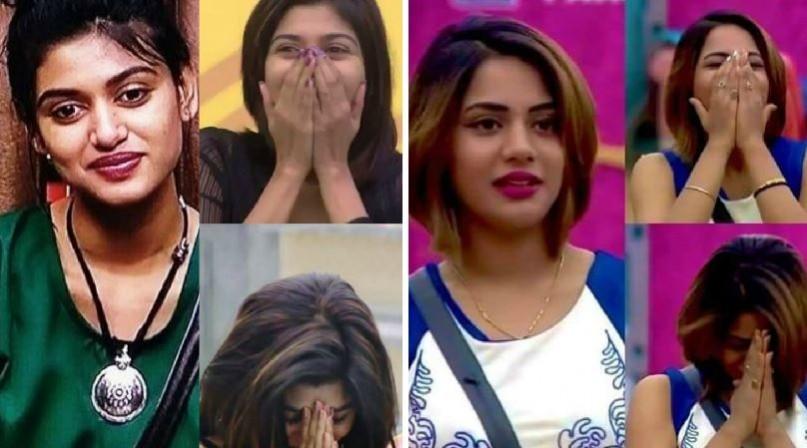 With the online polls clearly indicating and celebs extending their support for Riythvika to emerge victorious in Bigg Boss Tamil 2, the fans of Aishwarya Dutta have realised that she has less chance to win the trophy. Indeed, they have accepted the defeat but felt proud for showing courage to put up a fight despite being a non-Tamil. Who is Riythvika? Complete Details about the Winner

Aishwarya herself admitted in Saturday's episode that she has no hopes to be the winner of Bigg Boss Tamil 2. She was willing to leave the house with Rs 10 lakh if it was not deducted from the winner's prize of Rs 50 lakh. Furthermore, rumours strongly suggest that Riythvika has won the trophy, leaving Aishu's fans to accept the defeat. Aishwarya's Rare and Unseen Pics
"To @AishwaryaaDutta Hey Doll..Don't worry...Trophies are not the victory...People are the victory...You won our hearts by being truth all the time...You get 50L of love outside...Good luck for you future... [sic]" a fan named Shanmuga Priya writes on Twitter.
Aiswarya's fans are comparing her with Oviya, the people's champ, who did not win the first season of Bigg Boss Tamil. Despite being a non-Tamil, the actress entered the last stage of the reality show hosted by Kamal Haasan.
Her fans argue that she has given content to Bigg Boss Tamil 2 and without her, it would have been a boring show. "Whether you like #AishwaryaDutta or not, u cannot ignore her without which #BiggBossTamil2 would have been a flop show. She is a true entertainer...gave 100 percent to the tasks and did her best.... and she was not there to get Character Certificate from the public, after all.[sic]" another fan named Priyanka writes.
The common perception about Aishwarya Dutta is that her outbursts sent a wrong message to the viewers and cost her the trophy. "If she had not displayed her tantrums on a few occasions, she would have won without any competition. Moreover, she is innocent and was apparently controlled by Yashika," a fan writes on Facebook.
Meanwhile, the second part of Bigg Boss Tamil 2 will be aired on Sunday, September 30, at 8 pm on Vijay TV. Apart from Aishwarya, Riythvika and Vijayalakshmi are in the race after Janani Iyer's elimination on Saturday.