Just when the Chinese are refusing to budge in Sikkim sector over the face-off with the Indian troops, the United States have posed a fresh challenge to them by declaring that it will put pressure on North Korea on its own since Beijing was not doing much on the issue.
US President had a blunt talk with his Chinese counterpart Xi Jinping over the telephone on Monday, June 3, whereby he delivered the warning. The talk happened in the wake of the US taking a series of actions like – selling weapons to Taiwan, threatening the Chinese with trade sanctions and alleging it with human trafficking. These moves have unsettled the Chinese leadership, so much so, that Beijing decided to take the matter to the international community.
A day after Trump's tough talks with Xi, China's Ambassador to the UN Liu Jieyi warned of "disastrous" consequences if the international community did not find a way to ease tensions with the hermit kingdom. He said the tensions with Pyongyang could "go out of control".
China's two gestures in two fronts
Just compare Beijing's position on North Korea vis-a-vis its tiff with India in the Doklam area of Sikkim sector. In case of the latter, China has spoken out in a high pitch, even warning India that it would safeguard its borders even if that meant going to war.
When it comes to North Korea, China's position is a far weaker one because it is in a tricky position: facing the wrath of the West but not being able to do much to rein in Kim Jong-un regime either. The appeal to the international community by the Chinese ambassador makes Beijing's helplessness clear.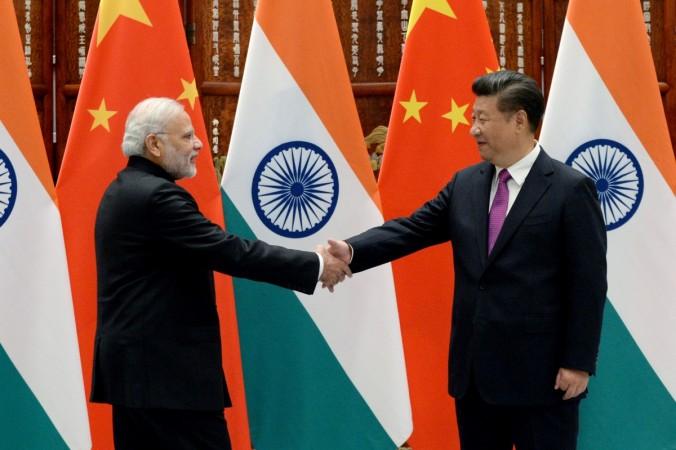 China must understand from the North Korean crisis why India, too, has a stake in backing Bhutan against Beijing's aggressive stance in Doklam area. Just like North Korea which serves as a buffer between China and the US and its allies in the Far East, Bhutan also gives India a second round of defence against the Chinese in South Asia and any threat to its territory or sovereignty calls for an urgent reaction.
China is not known to be a country which contributes to peace
China is a country which is known for its troubled relations with neighbours but not any record of successfully initiating peace. Whether it is Tibet or South China Sea or Korean Peninsula, China mostly shares a relation of confrontation and hence, expecting it to tame North Korea's sinister ambition is nothing more than daydreaming.
In fact, China will not want to create excessive pressure on North Korea for its collapse could prove to be counterproductive for Beijing – economically, politically and strategically.
Hence, just obverse to its increasing jingoism vis-a-vis India which it had defeated in a one-sided war in 1962, China is exhibiting an apprehensive stand vis-a-vis the US for its unilateral move on Pyongyang will see China suffering collateral damages. No matter how much it barks against the Americans, China knows Washington still has the upper edge
Foreign policy has many shades for it caters to diverse interests, even for the same practitioner at the same time. China's hot and cold policies when it comes to different enemies underscore that law again.