Facebook-owned WhatsApp has been very busy lately with adding new features and it has to, given the high competitiveness of the rivals in the messenger application field. After releasing the much-awaited stickers sharing feature, it plans to bring another value-added option to further enhance the user experience.
Reliable tipster WABetaInfo, while using the WhatsApp beta update v2.18.325 for Android, has come to learn on a newly added feature that lets users preview the message, particularly the messages that the user wants to share with multiple people.
This will give an idea of how the message will appear on the screen of their affiliates who receive it. With this, not only the user gets the option to make any changes to message, but also additional time to rethink if this is worth sharing, particularly local news.
This helps in curbing fake news, which has become a dangerous nuisance inciting vigilantism in India. Since the beginning of 2018, there has been a huge spurt in the spread of misinformation including mudslinging in politics and also leading to lynching cases, where angry locals falsely identify migrant workers as the child lifters causing a spate of unfortunate deaths.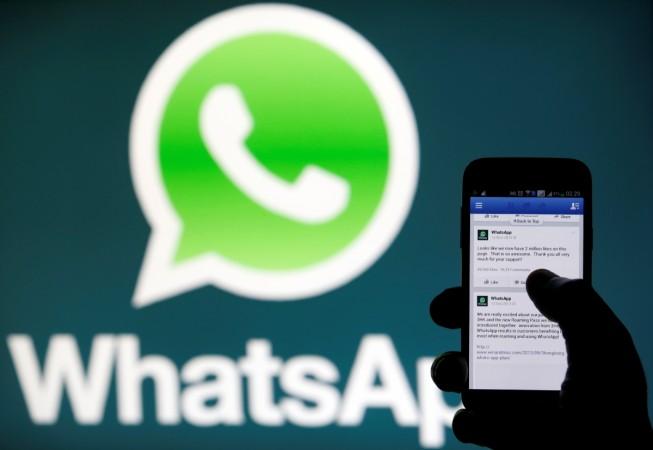 WhatsApp was asked by the Indian government to curb the circulation of the misinformation and in that order, the company took measures by branding any sharing of same message or multimedia content with a 'forwarded' tag on the receiver's phone screen and limited the number of forwarding message option to just five per day. Also, it ran ads on the print, radio and online to educate people on how to identify news shared on WhatsApp is real or fake.
We believe the aforementioned preview feature will give time for the sender to become more conscious of what he is about to share.
Considering the previous release pattern, the new preview feature is expected to come around the end of November or early December.
In a related development, the Facebook-owned company is reportedly planning to bring private reply option in WhatsApp group chat. This will allow individuals to discuss topics privately. If the user knows two persons with the same name in the contact list that sometimes leads to sending messages to the wrong person.
Stay tuned. Follow us @IBTimesIN_Tech on Twitter and on Google News for the latest updates on WhatsApp.