It took a long time coming, but it looks like Apple will finally have something to brag about in India.
The iPhone-maker is set to become the 11th smartphone brand in India to have 10 million users by the end of this year, according to a new CyberMedia Research (CMR) report released March 24.
As of 2017, there were around 8.9 million iPhone users in India. The research firm estimates that Apple could add over 3 million units in 2018. With this, the company would surpass the 10 million mark.
Apple has always been seen as a premium brand in India and it has a very niche customer base. But due to several social and economic factors like increased spending-power and brand awareness among the Indian population, more people have started to buy high-end smartphones.
It has taken Apple nearly eight years to reach the milestone of 10 million users, but brands like Xiaomi achieved that milestone in just a matter of a couple of years.
Apple will be the 11th smartphone manufacturer in India to have 10 million users. The brands which have surpassed the milestone includes Indian and Chinese smartphone firms like Lava, Micromax, Oppo, and Vivo.
Apple's milestone of having 10 million users is also dwarfed by the sheer size of the Indian mobile phone market share.
India recently surpassed the US in terms of the total number of mobile phones in use. The country now ranks second behind China with an estimated 1.16 billion mobile phones in use as of November 2017, according to data from the Telecom Regulatory Authority of India (TRAI).
This means that there are 89.81 mobile phone connections for every 100 Indians. The data is cumulative of both smartphones and feature phones in use.
India has over 300 million smartphone users, or nearly 22.4 percent of the Indian population used smartphones as of April 2017.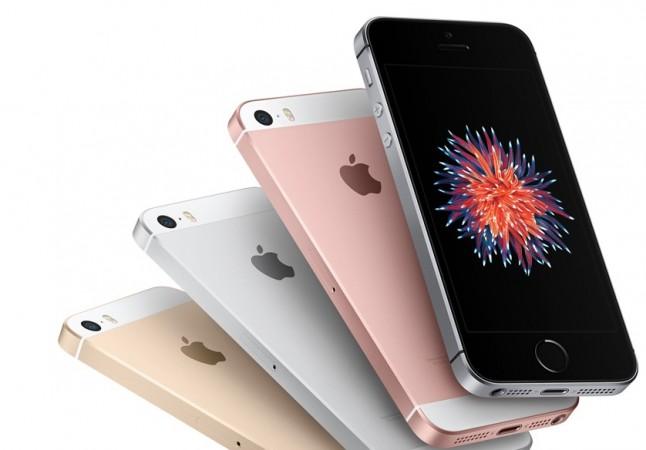 The Cupertino-based tech-giant plans to assemble its smartphones in India, especially the entry-level iPhone SE. Apple's OEM Wistron has already set up a facility in Bengaluru. However, there is no proper go-ahead from the Indian government yet.
Apple is also looking at introducing its proprietary Apple Stores in India for retailing Apple iPhones and accessories. The company currently sells its products in India through distribution partners like Redington and Ingram Micro.
If Apple pushes more 'Made in India' iPhones and starts selling it through its own Apple Stores, the prices of the iPhones will come down at least to some extent, thereby helping Apple catch up with other manufacturers in India. Until then, Apple remains a niche brand and owning an iPhone a distant dream for many.