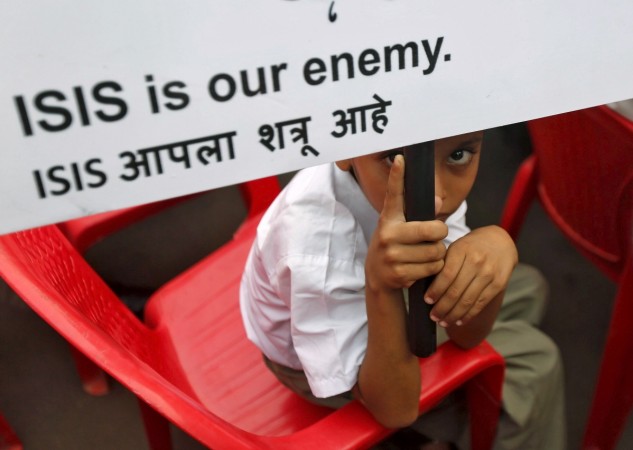 A 19-year-old boy was detained Tuesday by the National Investigation Agency (NIA) from Durgapur in West Bengal on suspicion of being a member of the Islamic State (IS) group. His father and he are being questioned by the anti-terror agency in Kolkata, said reports Saturday.
Asif Ahmed, the teen suspected of being an ISIS militant, was studying in a polytechnic institute in Durgapur and lived in Dhaniakhali in the Hooghly district. He was living with four other boys and was reportedly using a pseudonym there.
"Acting on a tip-off, NIA sleuths reached Durgapur with a team from the state CID and are currently questioning Asif Ahmed. The 19-year-old is suspected of having links with the terror outfit ISIS. He used to stay in a rented accommodation in Durgapur and had even changed his name to Raja Das," Sanjeev Singh, Inspector General of NIA, told Hindustan Times.
Some documents were also seized when Ahmed and his father were arrested. Ahmed was named by another terror suspect, Abdus Sami Qasmi, who had been arrested earlier this month in Uttar Pradesh. Qasmi, a Muslim cleric, was arrested as part of a continuing investigation of ISIS members preparing for a terror attack in the country.
"Qasmi was arrested on charges of planning terror attacks in the country and also launching some of them. He also delivered provocative speeches in support of ISIS. After interrogating him the NIA came to know about Asif Ahmed," an NIA official told Hindustan Times.
As many as 14 ISIS suspects were arrested earlier this year as part of a large scale investigation regarding terrorists in the country.