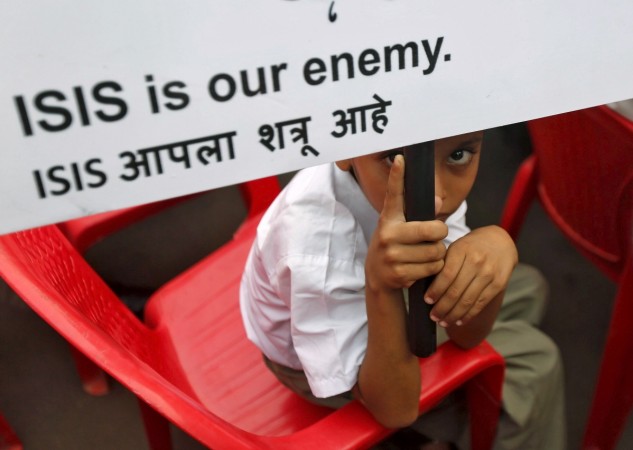 A Delhi court sent a Muslim cleric -- arrested on Friday by the National Investigation Agency (NIA) from Hardoi, Uttar Pradesh -- to 10-day custody on Saturday. He is the 20th ISIS- related arrest to be made in recent months.
Abdus Sami Qasmi, against whom a non-bailable warrant had been issued earlier, was arrested for instigating the youth of the country to form an Islamic State group-inspired terror wing to carry out attacks in India, NIA officials were quoted as saying by the Hindustan Times.
He is the first cleric to have been arrested over suspected links with ISIS. He had been touring the country for a few years, delivering speeches that were believed to be egging the youth to form a home-grown pro-Caliphate outfit in India. His speeches were also uploaded on his website and on YouTube.
The financial transactions of the trust and madrassas run by the Mufti (Islamic legal adviser) have also been found to be suspicious, said the officials.
Other 11 suspected ISIS sympathisers, who were arrested earlier, were on Friday sent to seven-day custody of the NIA by a Delhi court, while three other suspects were sent to judicial custody.
On Thursday, a man suspected of being an ISIS member was arrested by the Delhi Police.
As many as 14 other ISIS suspects were arrested before the Republic Day as security agencies launched a campaign to crack down on terror. The detainees confessed on their plans to attack defence installations in Maharashtra and Goa, thereby revealing the existence of an ISIS nexus in the country.