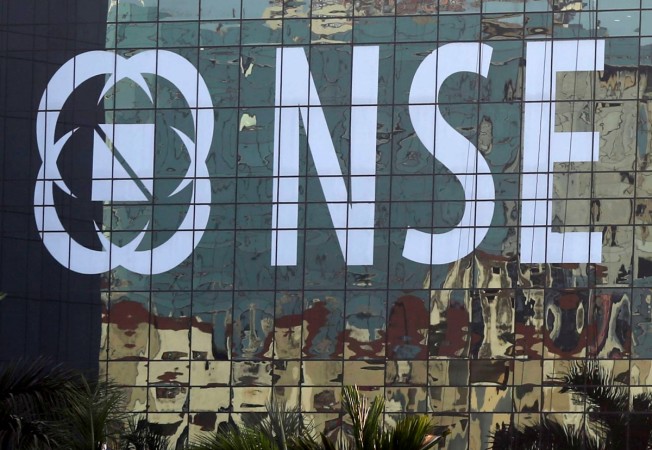 Indian shares edged higher on Friday, driven by IT stocks such as Infosys Ltd and HCL Technologies Ltd, as the rupee hit an all-time low, while investors awaited the outcome of a no-confidence motion against the government.
The Indian rupee hit a record low of 69.13 per dollar in early trade, tracking weakness in the yuan with traders monitoring the domestic stock market for further direction. A weaker rupee could translate into higher returns from the U.S. market, the biggest source of revenue for technology companies.
Meanwhile, traders took a cautious stance amid talks that the Reserve Bank of India could step in to prevent a further decline in the currency.
A no-confidence motion is currently underway in parliament against Prime Minister Narendra Modi's government.
The broader NSE Nifty was up 0.57 percent at 11,019.15, as of 0648 GMT, while the benchmark BSE Sensex climbed 0.55 percent to 36,551.05.
"There is a lot of nervousness around the no-confidence motion. It will, most likely, not get passed and the government will sail through. Nonetheless, any political instability impacts market sentiment in the near term," said Siddhartha Khemka, Head of Retail Research, Motilal Oswal Securities. "Focus will continue to be on the large caps," he said.
Technology stocks accounted for nearly half the gains on the indexes, with Nifty IT index rising up to 1.9 percent. Infosys, which gained as much as 3.8 percent, was the top performer on both indexes, while HCL climbed up to 2 percent.
Wipro Ltd, which is due to report its first-quarter results later in the day, inched up 0.2 percent.
Non-banking finance firm Bajaj Finance Ltd, which was the top percentage gainer on the NSE index, rose to an all-time high. Brokerage Jefferies raised the stock's price target, saying core fundamentals of the company are intact.
Bajaj Finserv Ltd hit a record high after the Bajaj Group-owned asset & wealth management firm posted a 41 percent surge in its first-quarter profit on Thursday.