The epic battle between Spider-Man and Batman is no more the stuff that only dreams are made of. Thanks to YouTuber Alex Luther, who specialises in creating different superhero mashup trailers, the face-off has become a reality. While the Tom Holland-starrer Spider-Man: Homecoming is just a week away from its worldwide premiere, the trailer will make you go berserk.
Also read: Watch the first clip of Marvel's Spider-Man: Peter Parker takes on Scorpion in new animated series [VIDEO]
The fan-made trailer, which is five minutes long, is titled Spider-Man VS Batman Epic Battle Fan Trailer. The mashup trailer shows the two superheroes from two different universes colliding in a battle.
Luther brings three Spideys together, including Tobey Maguire and Tom Holland. The clash features all the Spideys having an ultimate face-off with several Batmen, including Ben Affleck and Christian Bale.
Fans have always imagined what it would look like if Marvel Cinematic Universe and DCEU crossover ever happens in reality. This live-action trailer, where Marvel's Spider-Man meets DC's Batman, makes every comic nerd's dream come true.
Watch the trailer here:
The trailer, which assembles all the previous Spider-Man and Batman movies, explains the multiverse concept in the beginning while Ben Affleck's Batman clarifies how all these superheroes have come together.
Apart from their massive battle, we get to see Spider-Man getting hit by arch rival Venom Symbiote. And, of course, there are not one but three Batman jokers appearing in the trailer, including Heath Ledger, Jared Leto, and Jack Nicholson.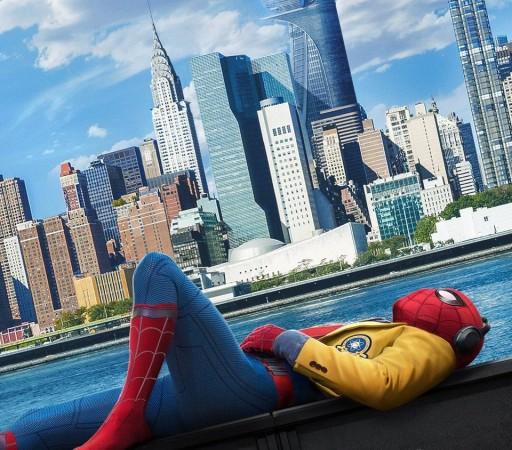 The trailer is wonderfully assembled, and the battle scenes between Spider-Man and Batman are beautifully edited.
Alex Luther, who is an expert in creating mashups, has made some beautiful trailers earlier, such as Hulk Vs Superman, Marvel Civil War, Captain America: Civil War Supercut - The Road To War, etc. Also, the latest one gives fans a sneak peek into his upcoming creation — Thor (Chris Hemsworth) vs. Wonder Woman (Gal Gadot).