The fitness challenge (#HumFitTohIndiaFit) started by Union minister Rajyavardhan Rathore, is still a trend in India and recently Prime Minister Narendra Modi accepted this challenge. It was none other than the captain of the India cricket team Virat Kohli who tagged to PM asking him to join the challenge.
PM Modi shared a video of his fitness session on Twitter and Facebook which shows him doing his morning exercises, walking on a circular track and performing yoga. He passed the challenge on to Karnataka Chief Minister HD Kumaraswamy, Commonwealth gold medallist Manika Batra and all the Indian Police Service (IPS) officers, especially those above the age of 40.
"Here are my morning exercises. Apart from Yoga, I walk on a track inspired by the Panchtatvas or 5 elements of nature - Prithvi, Jal, Agni, Vayu, Aakash. This is extremely refreshing and rejuvenating. I also practice breathing exercises. #HumFitTohIndiaFit," Modi tweeted.
Karnataka CM responded with a twist
However, Karnakata CM HD Kumaraswamy responding to Modi's fitness challenge said that he is more concerned about development and fitness of the state and seeks his support for the same.
"Dear @narendramodi ji I am honoured& thankU very much for d concern about my health. I believe physical fitness is imptnt for all&support d cause. Yoga-treadmill r part of my daily workout regime. Yet, I am more concerned about the devlpment fitness of my state&seek ur support for it [sic.]," he tweeted.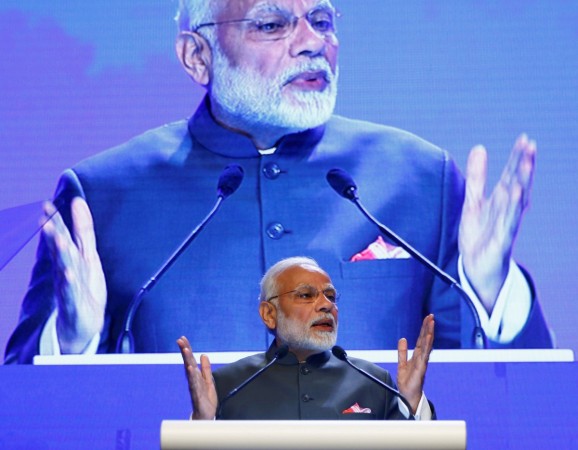 Rathore had started the fitness challenge in May and had nominated actor Hrithik Roshan, Kohli and badminton player Saina Nehwal. The challenge was initiated almost two months after Modi pitched for a Fit India programme during the Mann Ki Baat in March.
"I believe that healthy India and clean India are related to each other. The country has moved ahead in the health sector with conventional approach. Earlier, every health related work was the only responsibility of the Union Health Ministry. But in the current scenario, every department, state governments and other departments are working together for healthy India," he had said.
Dear @narendramodi ji
I am honoured& thankU very much for d concern about my health
I believe physical fitness is imptnt for all&support d cause. Yoga-treadmill r part of my daily workout regime.
Yet, I am more concerned about devlpment fitness of my state&seek ur support for it.

— CM of Karnataka (@CMofKarnataka) June 13, 2018