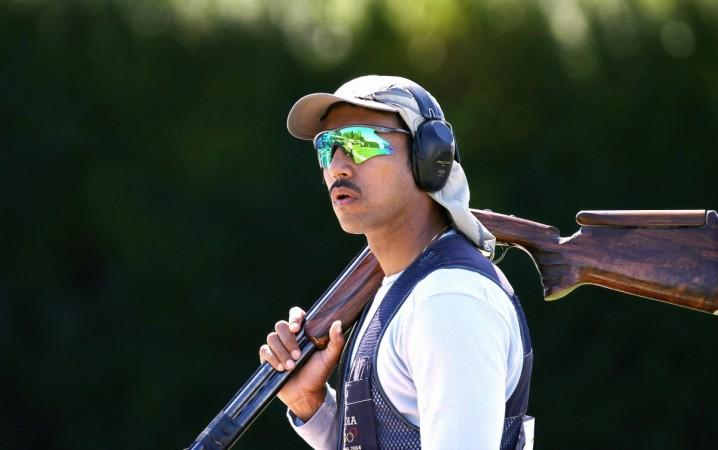 You have seen actors Hrithik Roshan, Tiger Shroff, India cricket team captain Virat Kohli and other personalities giving fitness goals, but now Union Minister of Youth Affairs and Sports Minister and recently appointed Minister of State for Information and Broadcasting (I&B), Rajyavardhan Singh Rathore has joined the bandwagon.
On May 22, Rathore posted a video on Twitter urging people to get fitter and make "India fit". In the video, he said Indian Prime Minister Narendra Modi has inspired him to stay fit and thus he started the fitness challenge.
He said he was changing his work schedule a bit to include fitness in his daily routine. He then got down and did 10 push-ups and encouraged everyone to take the fitness challenge. He has asked the social media users to share photos and videos of their fitness regimes using #FitnessChallenge hashtag.
Rathore, in his tweet, also challenged Hrithik, Virat Kohli and 2012 London Olympic medallist and badminton player Saina Nehwal. Will Kohli, Hrithik and Nehwal accept Rathore's fitness challenge? Well, only time will tell.
"#HumFitTohIndiaFit ??? Post pictures and videos of how you keep yourself fit and send a #FitnessChallenge to your friends on social media. Here's my video ?and I challenge @iHrithik, @imVkohli & @NSaina to join in?" he tweeted.
On the other hand, Rathore has managed to generate a positive buzz for the challenge. Hundreds of social media users have appreciated his move and some have even shared the photos and videos of their fitness regime.
"Running burns my extra calories & Running strengthens my bones I run bcoz I can.when I do,there's always the chance 2 be extraordinary.chance to start unknown & 2 finish unforgettable," user Kamal Singh Rana tweeted with #FitnessChallenge #HumFitTohIndiaFit hashtags and a photo.
"Ultimate motivational especially for lazy people like me," user Pankaj Jha tweeted.
"Grt initiative. We would like to see our PM @narendramodi sir taking this challenge too," user Prashant Darshan tweeted.
"Sir met you 1st time last Friday, you looked so much handsome and fit.Such an inspiration you are .. and this is excellent move! #HumFittoIndiaFit," user Puspraj Singh tweeted.
Watch Rajyavardhan Rathore's fitness challenge video below: