Fans of the Foo Fighters were treated to a stunning celestial sight during the Pinkpop Festival on Saturday night, June 16, in the Netherlands. A meteor illuminated the sky during Taylor Hawkins' drum solo performance.
In what is described as the perfect timing by the concert-goers, an extremely bright light illuminated the sky before fading away right as while Hawkins was drumming away towards the end of 'Monkey Wrench'.
The video of the meteor was shared on YouTube by the user hwow and social media users commented on it calling it a perfect timing.
"The timing was amazing. The bright lights flashed immediately after the meteor disappeared," one user commented. "Talk about Perfect Timing," another said. "when god thinks you're epic lol," the third user commented.
Not just Netherlands, the meteor was reportedly seen across in Europe, Belgium, Switzerland, Germany and France as well.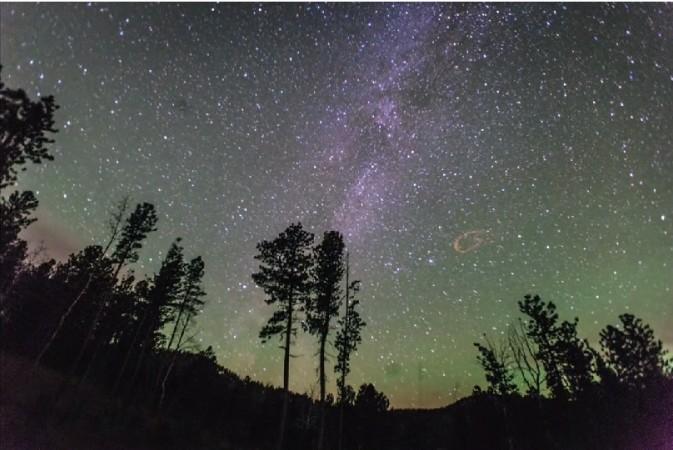 Meteor explosion is a celestial phenomenon and is generally associated with the meteor shower. It is a smaller body in space that hits the Earth's atmosphere. It is also called a shooting star.
In January, a meteoroid explosion, which was categorized as bolide meteor, illuminated the sky in Michigan, US, and was captured by many on camera. A loud boom was heard when the meteor hit Earth, causing an earthquake of magnitude 2.0.
"After reviewing several observational datasets, the NWS can confirm the flash and boom was NOT thunder or lightning, but instead a likely meteor. We continue to monitor feeds from astronomical agencies for official confirmation of a meteor. #miwx," the National Weather Service tweeted confirming the meteor explosion.
Not just Michigan, the meteor explosion was seen over Ohio in the US and Ontario in Canada. Following the celestial event, meteor hunter went on in search of the space rock. A few of the meteor hunters found the meteorite size of a pecan.
Watch the video of the meteor explosion below: