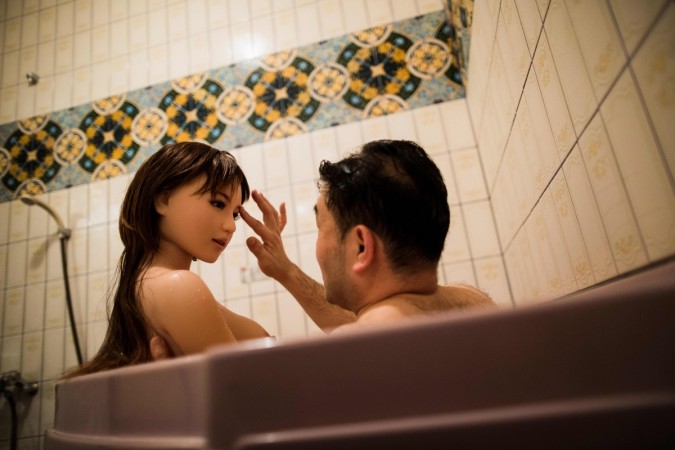 In a recent viral video, a guy is seen caught red-handed while cheating on his lover with another woman. That's not quite unusual, you might think. But the excuse given by the guy would drop your jaw on the floor — he pretended that it was a sex doll.
Also read: Watch: This Pakistani school kid singing his leave application will leave you amused
The video, which was posted on a Facebook page named Superficial, shows that a furious woman barging into a room to find her boyfriend is cheating on her with a half-naked woman. Both of them are seen dancing at the moment.
As the woman chimes in, she is seen shouting: "What the f**k is going on here? Who the f**k is this?"
In response, her boyfriend reacts angrily and comes up with a hilarious excuse. He says: "It's a f**king sex doll."
But, it was definitely not a sex doll.
Then the camera zooms in towards the half-naked woman, who makes a bizarre attempt to be frozen as to act like a sex doll. Besides that, the woman also makes a desperate attempt as she is seen saying in a robotic voice, "Please, don't hurt me."
Then the cheated partner yells as she is seen hitting her, "This bi**h is not no sex doll!"
But when she gets shoved for one final time, the 'doll' cannot help but snap back. She quickly collects her things and vanishes into the thin air.
The guy still tries to defend himself while waving a piece of paper in his girlfriend's face saying he has the receipt for the doll.
At last, the guy is seen saying, "I've got a receipt. It is malfunctioning."
He further adds: "I don't know why she is moving. It comes with reflexes."
Watch the video below.
The video has gone viral as it has been viewed for nearly 3.7 million times. Along with that, the video has clocked the whopping 33 thousand likes.
The Facebook page admin captioned the video: "I thought I had seen it all but I was so wrong. The cheating ho pretended to be a sex doll."