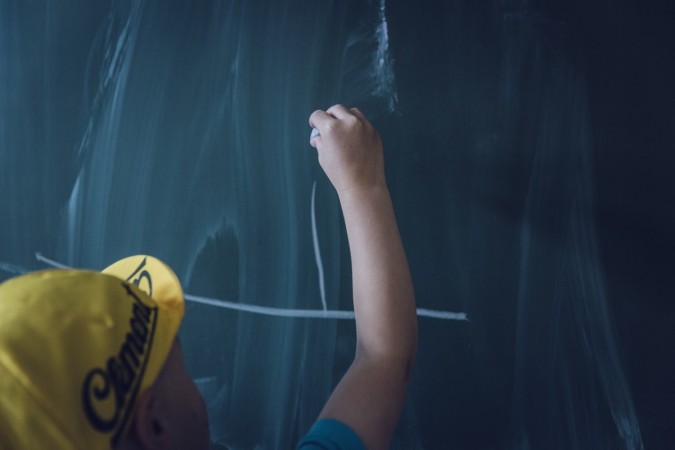 Be it office or school, all we want is some time off. To get the approval for a chutti (leave), you try to trick your teacher or you come up with some excuses.
But this Pakistani school kid's creativity to get his sick leave granted will leave you rib-tickled.
Also read: Viral Videos in 2017: Check out the most happening clips that broke the internet this year
Shehzad Roy, the United Nations Office on Drugs and Crime (UNODC) Goodwill Ambassador, took to Twitter to share a video of a school kid singing out his leave application to his school teacher. He captioned it: "Please is ko chutti day dain."
Hailing from Pakistan, the student, who studies in the Model Primary School Ghorwala, sang out his entire leave application along with proper punctuation as well.
Can't believe! Watch the video here.
And, here we also transcribed what he said in the video in case you did not understand.
He sings, "To (comma) the headmaster (comma)/ gor (full stop)/ model primary school Ghorwala (full stop)/ Sir (comma) I beg to say that I am ill (full stop)/ So (comma) I cannot come to school (full stop)/ Kindly grant me leave for one day/ saat tareekh, ek maheena, san 2018 (January 7, 2018) (full stop) / I shall be thankful to you (full stop)/ Your's obediently (comma)."
The video has gone viral on social media and till now it has earned more than 26,000 views with several comments.
Khuda ka wasta Yar 1 month ki chuti day do is ko.....

— Asif naz (@Asifnaz88) January 21, 2018
Kindly grant leave to the teacher too. Permanently

— Awais Bajwa (@Rabwahwala) January 21, 2018
However, if you are wondering about this school kid's singing talent, then it is nothing new. In 2015, two Pakistani teenage sisters became an internet sensation by singing some of Justin Bieber's popular songs.
A video of them singing Bieber's song Baby went viral in 2015. Now they are also known as "Justin Bibis".
In an interaction with BBC, 15-year-old Saania and 13-year-old Muqqadas Tabaydar revealed that they do not speak much English so to learn the song they sounded out the words and transcribed them into Urdu.