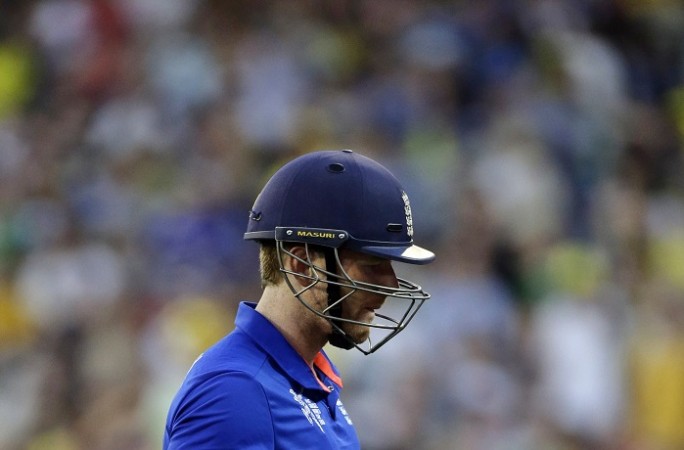 Their third game in seven days, New Zealand will look to keep those Ws going their way again when they take on England in a Pool A match of the ICC Cricket World Cup 2015.
New Zealand smashed Sri Lanka in their first game, before they did enough to end Scotland's hopes of picking up a big scalp on Tuesday.
The home team will know if they pick up another victory in Wellington, they will have more than a foot in the quarterfinals.
"It doesn't matter if you are favourites or the underdog," said New Zealand skipper McCullum. "When you got out onto the pitch you start in an even keel.
"We just try to go about our work and we will try to handle the expectation that has risen recently. We know that we can't get too far in front of ourselves we are not a good enough team to do so."
England were thumped, and then some, by Australia in their World Cup opener last Saturday, in a game Moeen Ali called their worst performance on tour. The already sketchy confidence would have received another dent from that performance, but McCullum is aware of the threat posed by England, a team filled with "match-winners."
"They have got match winners," said the 33-year-old . "The wickets that we play on allow match winners to come into the game. While they haven't been firing of late, they are a very dangerous proposition. We are respectful of that."
While New Zealand will go into the match as the clear favourites, England will look to the Black Caps' previous game as a window of opportunity. New Zealand were a little sloppy with the bat against Scotland, chasing a small score, and England, with their much better bowling, will want to take advantage.
"There's always that level of expectation. We're expected to win games of cricket after getting off to not an ideal start, the guys were really disappointed but we've dusted ourselves down and look ahead to Friday's game," said England's under-fire kipper Eoin Morgan, the man who will be the most desperate to get big runs against New Zealand.
As England continue to struggle, so does Morgan, and having replaced a player who couldn't score runs consistently enough as ODI captain, the last thing the Irishman will want is to go the same way, and become the story.
"He is a champion bloke," said McCullum of Morgan. "He is one of my better mates from around the world in terms of cricket.
"He is obviously going through a tough time at the moment, but tough times don't last but the tough blokes do. Hopefully at some point he will come out of it but I also hope that tomorrow we can keep him quiet.
"The hardest time, and the most important time, to lead from a captain's point of view is when you're probably struggling a little bit with your own form. That's when guys are looking to you to see whether you still have it in you to think about the team and the team's game plan, and to drive the team ethos forward. It's the hardest time, but it's also the most rewarding when you do come out through the other side of it."
England, having faced Australia at the MCG, will now be up against 30,000-odd partisan fans at the Westpac Stadium, and it will be up to their more experienced men to lead from the front.
The likes of Stuart Broad, James Anderson, Morgan and Ian Bell need to step up, if England are to stop the New Zealand juggernaut and pick up their first win of the World Cup.
Easier said than done, though.
Where to Watch Live
Get the Score and Report HERE
Get the story on New Zealand's domination HERE
Get the Scorecard of the match HERE
The World Cup game is set to begin at 2 pm local time (6.30 am IST, 1 am GMT) with live coverage in India on Star Sports 1, Star Sports 3 (Hindi), Star Sports HD1 and Star Sports HD3 (Hindi). Audience in India can also catch New Zealand vs England via free live streaming online on Starsports.com or by paying a fee via the Starsports Live Pro option.
Watch New Zealand take on England in the World Cup live on Channel 9 and Fox Sports in Australia, while the option to live stream the match is on Cricket Australia Live or Foxtel. Audience in the UK can catch England face off against the Kiwis live on Sky Sports 2 (Sky Sports World Cup) or via live streaming on Sky Go or Watch Sky Sports.
Viewers in the US can catch the game live on ESPN, while the action can also be live streamed on Watch ESPN. OSN will show the match live in the Middle East and North Africa, with the live stream option on OSN Play.