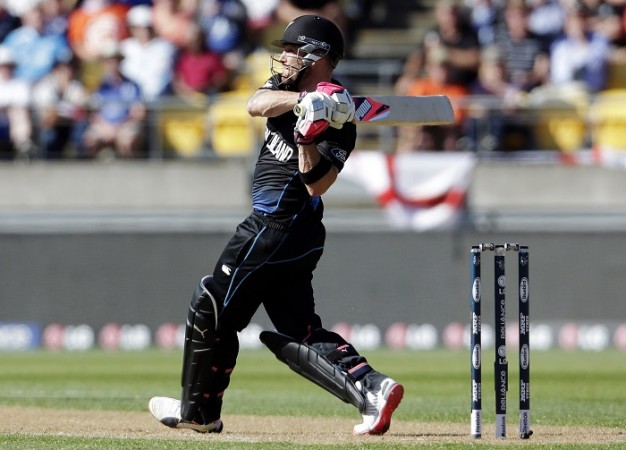 The most ridiculous bit after New Zealand's victory over Scotland – their second in the ICC World Cup – was the criticism of their performance, the fact that they lost seven wickets in the chase of 100-and-a-bit.
It was a little over the top, because, even if they lost wickets in a hurry, the result was never in doubt, and that domination was well and truly there, even if not with as much emphasis as their CWC opener against Sri Lanka or the summer before.
Well, New Zealand took that criticism, soaked it in, probably laughed it out and hit it out of the park on Friday in their demolition (and that is a serious understatement) of England in Wellington.
Tim Southee bowled a spell for the ages, while Brendon McCullum did what he does best, and something he just failed to do against Scotland, which caused all that brouhaha – smash the bowlers out of the park at will.
Records tumbled left, right and centre in Wellington, with Southee becoming the holder of the best ever figures for New Zealand in ODI and World Cup cricket, while McCullum scored the fastest half-century in CWC history. The skipper also became the third fastest to a 50 all-time.
Such was the dominance, that New Zealand nearly finished the match off in the first session of this ODI match – three-and-a-half hours was all it took to make it well and truly over; and this is not an Associate side they dismantled.
England, say what you want about them, are a really good team, and to rip apart a bunch of solid, we-don't-give-away-our-wickets-so-easily batsmen in a few blinks of an eye, just shows how good this New Zealand team are.
The Black Caps, for the first time in their history, have gone into a World Cup as one of the clear favourites, and they justified that tag with an assured performance against Sri Lanka last Saturday, and then a decent bowling performance against Scotland three days later.
This performance against England, though, was on a different level, even if the English were pretty poor on the day.
To smash through a side like Southee and the rest of the New Zealand bowlers did – this is now the second straight game that the bowlers have kept their opponents to well less than 150 – is commendable, and what such performances will invoke amongst the opposition is a bit of fear.
Fear of facing Southee and the rest while batting, and fear of having to bowl to the likes of Brendon McCullum and Kane Williamson when they are at their marauding best (or as much as Williamson can maraud).
All seven teams from Pool B would have taken note of this performance from New Zealand, and the last thing they will want is to set up a clash against the Kiwis in the quarterfinals.
The Black Caps don't leave their country until the final – even Australia travel to New Zealand for their Pool match – and a quarterfinal or semifinal against them in their own backyard is something that pretty much every single team, including the other favourites for the title, will dread.
Another couple of performances like this before the start of the knockout stages, and that fear will only increase.
Get the Scorecard of the match HERE