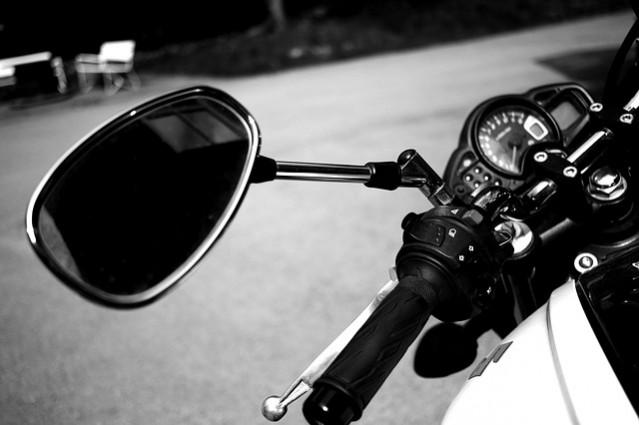 After a man was apprehended by police last month in China for making his wife sit in the open trunk of his taxi while he drove down a highway in Nanchang, another incident has surfaced from the country where a father is seen taking her daughter to school by tying her to his bike's back seat.
It is a known fact that kids can be extremely disobedient and sending them to school can be a real pain. But forcing them can not only make them hate school altogether and it might also leave a permanent psychological impact.
In the shocking video, the girl is seen tied horizontally to the back seat of the bike so that her back forms an arch and her legs hanging from the seat. She could be heard crying as her father drove at a considerable speed.
Though IBT India hasn't verified the video, according to reports, the man is the father of the girl and he took the extreme step after she repeatedly refused to go to school.
The incident, which took place in Guandong Province, April 23, was caught on camera by a passerby.
According to the Indian Express report, the local police were able to track down the man and gave him a stern warning.
Similarly, when police asked the man who chose to put his wife in danger in the first incident we mentioned, he came up with a lame excuse. It was revealed that the couple bought the table for their daughter's new home, but were not willing to spend money by renting a vehicle for transportation.
The footage was reportedly recorded by a passerby March 13 and was posted on Chinese social media platform.
Annoying drivers seems to be everywhere. Another incident surfaced online very recently and this time it is from India.
Traffic police of Hyderabad city in India's southern state of Telangana posted a picture of a man riding a bike without a helmet on social media. Moreover, on the mudguard of the man's bike, it is written: "No Helmet, I die like real men."
The police chose to take a dig at the careless driver in a very witty way. In a tweet, they wrote: "We r extremely Sorry Mr. Krishna Reddy Sir. We won't let U die. We will see that U "LIVE LIKE REAL MEN". Please wear helmet & ride."
Check out the video of the father and the daughter here: