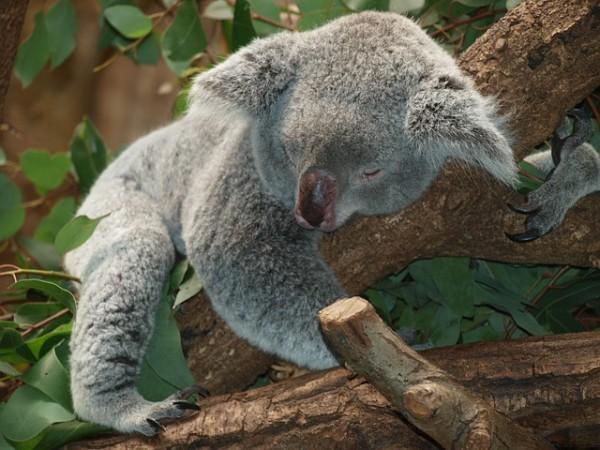 A little girl got a chance to meet with her favorite animals - the koala bears
The event was organized by Make-A-Wish Foundation
She is suffering from pilocytic astrocytoma and has less than a year to live
A Florida zoo recently invited an 8-year-old girl from Texas to hang out with koalas, making her lifelong dream come true after her health condition didn't allow her to travel to Australia.
Katie Higginbotham was diagnosed with pilocytic astrocytoma in October 2016. She has already undergone several sessions of chemotherapy and radiation treatment, but after a brain surgery in February, doctors said that the cancer was more aggressive than they originally thought, reported insideedition.com.
Also, according to the report, the little girl was given less than a year to live.
Pilocytic astrocytoma is a type of a tumor on the brain stem, which occurs more often in young patients, stated radiopaedia.org.
Katie had the opportunity to meet her favorite animal at the Palm Beach Zoo Tuesday. The entire event was planned by Make-A-Wish Foundation - a non-profit organization that works towards fulfilling the wishes of children with life-threatening medical conditions.
Katie probably had the best time of her life looking at two Queensland koalas, Oz and Katherine, hanging from trees in the zoo. She also got to learn a lot about the animals.
"It's just nice to see her smile... She deserves it... She'll remember it forever," said her mom, according to WPEC.
Recently, another little girl in Harborcreek Township in Pennsylvania, United States was visited by six ducklings and got a $6,000 pool in her home during a Make-A-Wish event.
Gianna is suffering from a cancerous spinal cord tumor and is being treated at UPMC Children's Hospital in Pittsburgh.
"We're very pleased and very blessed. That they have an organization like this out there to help kids like Gianna and everybody else that's going through so much in their life. And to help them forget about things for a little while," said Gianna's mother Francesca Lemke, according to goerie.com.