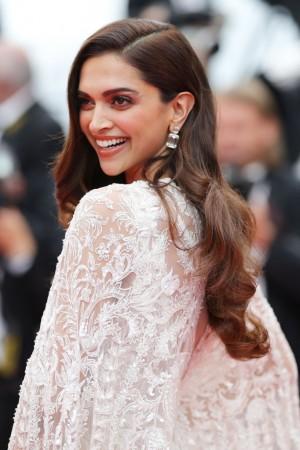 Bollywood actress Deepika Padukone is riding high on success after her delivering continuous hit films. She was spotted at the Cannes Film Festival slaying the red carpet with her amazing looks and outfits.
The Bollywood actress turned Hollywood diva recently appeared in a video by Allure, where she does a couple of things that she has never done before.
The video shows Deepika answering questions on helium gas, walking in moon shoes, applying makeup on a stranger's face blindfolded, and much more. Deepika does all the tasks with a smile and a lot of enthusiasm. The video is humorous and the actress looks cute.
The video series by Allure has featured international celebrities like Dakota Johnson, Kendall Jenner, Paris Jackson and others.
Meanwhile, Deepika is rumored to be prepping for her role in the fourth installment of the xXx series starring opposite Vin Diesel. The actress is also believed to be opening her own production house soon.
Furthermore, another rumour making the rounds is Deepika will soon be marrying her boyfriend Ranveer Singh. The couple has never spoken about their relationship but their PDA is very much visible on their social media accounts. The actors keep leaving sweet comments with hearts and kisses on each other's pictures.
Talking about her recent blockbuster Padmavat, which also stars Ranveer Singh, Deepika had told Times Of India, "To be really honest, I think there hasn't been any time to celebrate the success because there is so much happening right now. Of course, it is the time for celebration."
Check out the video by Allure of Deepika doing some crazy things she has never done before: