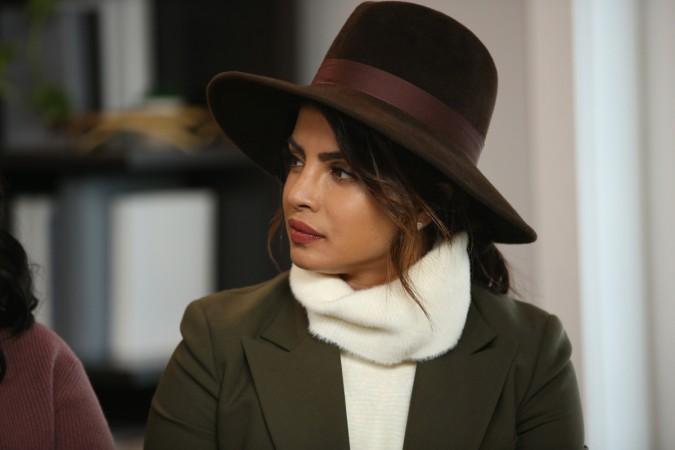 Priyanka Chopra is on a break in the US after wrapping up the third season of American TV show Quantico. Priyanka will soon return to India to work on her upcoming film Bharat with Salman Khan and Disha Patani. The film is being directed by Ali Abbas Zafar.
Priyanka is Bollywood one of the highest paid actors. According to Mid-day, the actress's team quoted Rs. 14 crores for Bharat. The deal was finally settled at Rs. 12 crores, which is equal to what Deepika Padukone got for Sanjay Leela Bhansali's Padmavat.
Earlier, Deepika had admitted on the talk show BFF's with Vogue that she was paid more than the two male leads Shahid Kapoor and Ranveer Singh in Padmavat. Now that Priyanka has the same pay as Deepika, we can say that both the actresses are the highest paid in the industry.
The two leading actresses have been vocal about their need for equal pay, as usually the male actor is paid more than the female.
In an interview to BBC, Priyanka said that she does not like being paid less than the boys. She revealed that she was once offered five percent of what the male co-star was paid.
Speaking about the same, Priyanka told Romy Oltuski in an interview for InStyle, "I feel it every year, especially when you're doing movies with really big actors, whether it's in India or America. If an actor is getting 100 bucks, the conversation will start with max, like, eight bucks. The gap is that staggering."
"In America, we don't talk about it as brashly, whereas in India the issue is not skirted around. I've been told straight up if it's a female role in a movie with big, male actors attached, your worth is not really considered as much," she added.
Priyanka Chopra and Salman Khan will be sharing screen space after 10 years. Bharat is the Hindi remake of South Korean film Ode To My Father. The film will focus on the partition and will be shot in Mumbai, Punjab, and Abu Dhabi. The film is set to release on Eid 2019.