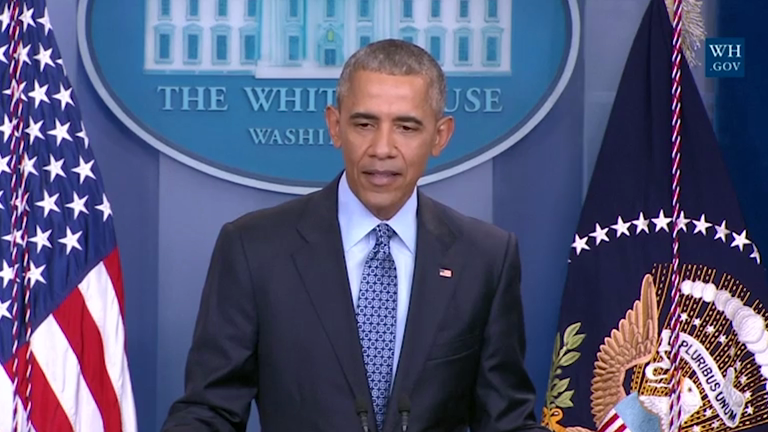 It is just been over a month into Donald Trump's presidency, but former President Barack Obama will never be old for us. While various celebrities are busy taking a dig into the present POTUS, Obama seems to be enjoying his retirement to the fullest.
Also read: Disha Patani's sensuous moves to Ed Sheeran's Shape Of You sets temperatures soaring [VIDEO]
Obama is undoubtedly one of the coolest presidents in the history of America. He impressed millions of people across the world by his intelligence, wit, kindness and his smile. On the other hand, his speeches are something which really deserves to be mentioned. Those speeches made people laugh, cry and more than anything those are immensely inspiring until today.
But who knew that those inspiring speeches can be turned into an entire song! Yes, there is a brand new mash-up song like the previous mash-up of Barack Obama singing the famous number Lean on by Major Lazer & DJ Snake. And, this one turns out to be the mash-up version of very popular song Shape of You by Ed Sheeran.
Oh no! It is not Obama really singing it but a YouTube channel named Maestro Ziikos made it possible while mashing together his many speeches to make up this entire number.
This Obama's version of Shape of You is just incredible and will make you laugh too. And, the best part is Michelle Obama's cameo which just adds more perfection into it.