After watching the adorable Obama couple grow together for eight years, get ready to read about their romance and important moments from their life at the White House. The ex-president has just signed a book deal with Penguin Random House. The post-presidency book will be a memoir that will be written by Michelle Obama.
Obama and Michelle have cut a book deal with the publishing house worth $60 million dollars, Hollywood Life revealed. The book deal was a result of an epic bid between publishers.
Also Read: Obama gets superstar's welcome in New York as he arrives with daughter for Broadway show
The CEO of Penguin Random House, Markus Dohle issued a statement sharing his excitement over the project. "We are absolutely thrilled to continue our publishing partnership with the president and Mrs Obama. With their words and their leadership, they changed the world, and every day, with the books we publish at Penguin Random House, we strive to do the same. Now, we are very much looking forward to working together with the president and Mrs Obama," he said, according to Hollywood Life.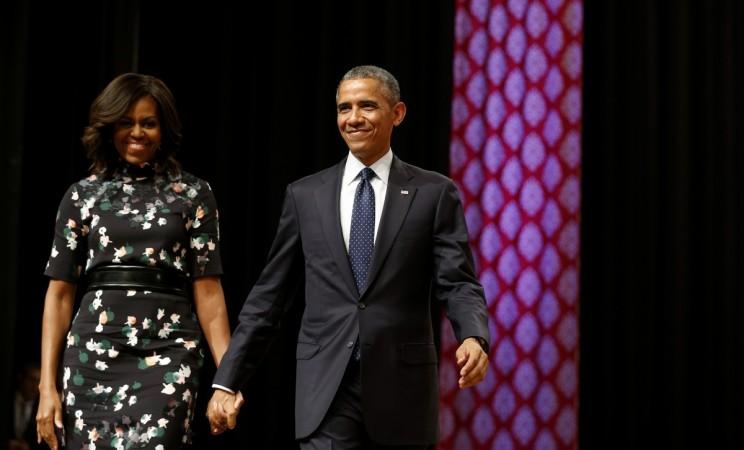 No further details about the book have been revealed.
It is not only Americans who are excited to read about Obamas, the world definitely wants to know more about their journey and stories that made them an adorable couple. While this is the first memoir by them, Obama and Michelle have written books previously. Obama has authored Dreams from My Father and The Audacity of Hope, while Michelle has penned American Grown - a book about food and gardening.