Rajshri Deshpande, who became popular with her bold role in Malayalam film Sexy Durga, has risen to prominence with her role in the highly acclaimed Netflix series, Sacred Games. She plays the role of Subhadra, wife of gangster Ganesh Gaitonde, played by Nawazuddin Siddiqui, and has several love-making scenes in the 8-episode season.
The actress is at the receiving end of online trolls who are calling her a porn star for exposing her breasts in Netflix's web series Sacred Games. Some bold scenes from the Anurag Kashyap-directorial were even uploaded on several porn sites.
However, Rajshri is unfazed by the negativity and has said that certain sections of the audience are immature when it comes to understanding the relevance of sex scenes. Here's what Hindustan Times quoted the actress as saying:
It was a tender moment between a husband and wife. Sex is a beautiful thing... coming close is a beautiful thing. It is unfortunate that people are talking about it this way. They (the audiences) are immature and don't understand the relevance of these (sex) scenes. I am not dancing on something which is derogatory. I am making love to my husband and that too not in a crass way.
A particular love-making scene between Rajshri Deshpande and Nawazuddin Siddiqui has gone viral on the internet. The clip pops up on YouTube with a small search flashing a title "Hot Indian Actress With Mangalsutra" on the top which shows Rajshri and Nawazuddin lying beside each other with their bare upper bodies.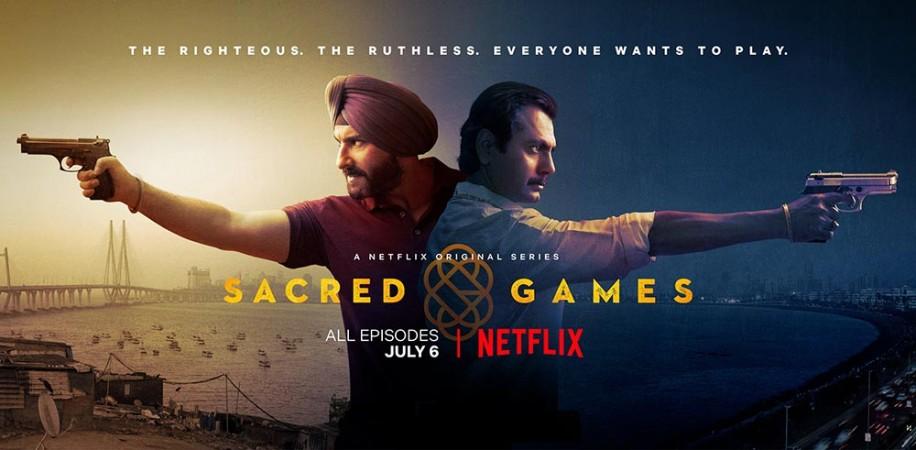 A few days ago, Rajshri, who also appeared in Angry Indian Goddesses (2015), revealed that the bold scenes were shot in a very closed set in Mumbai having DOP Aseem Bajaj and Anurag Kashyap around. She also revealed that it was big deal for her to go topless but she did it because the role was demanding.
"Yes, I was concerned because I come from a typical middle-class Maharashtrian family. But my mother has been very supportive. She knows and approves of the choices I have made in my life," Rajshri told The Asian Age.
And when her husband watched the scene and appreciated her work, it gave Rajshri a different high altogether.
My husband is also extremely supportive. Though he is not from this industry, he is very progressive. He is also my biggest critic, so when he saw my work and loved it, that gave me a high.
Rajshree added that she is not scared of being typecast for her nudity and questioned why should women be judged when male actors, who shed all their clothes onscreen, don't suffer the same fate.
"Rajkummar went nude in Shahid, but that doesn't mean he's gone nude in all his films since then. Why put women in boxes? I feel we have amazing, sensible directors and I am not scared of being typecast," Rajshri concluded by oozing with confidence.