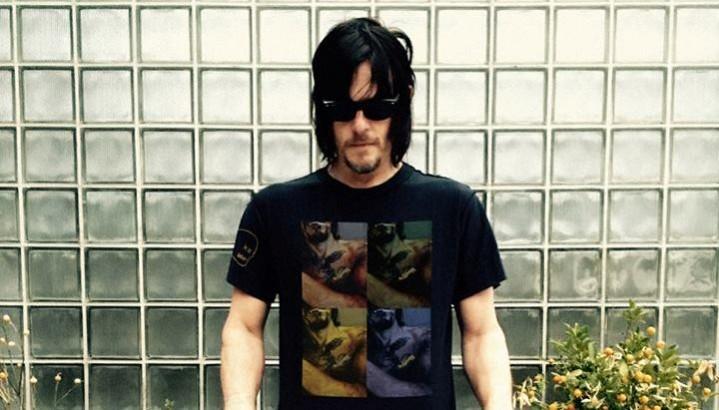 "The Walking Dead" star Norman Reedus has showcased his singing talent through American rock band Sleater-Kinney's new music album "No Cities To Love".
The three-minute, 12-second music album shows the celebrities enjoying the sound track and singing along with it.
The music album reportedly marks a comeback of Indie rock trio -- Carrie Brownstein, Corin Tucker and Janet Weiss, 10 years after their split in 2005.
Formed in 1994, the rock band released seven albums, such as "Sleater-Kinney" (1995), "Call the Doctor" (1996), "Dig Me Out" (1997), "The Hot Rock" (1999), "All Hands on the Bad One" (2000), "One Beat" (2002) and "The Woods" (2005), before graduated to solo performances.
"No Cities To Love" will be their first album after the reunion in 2014 and it is scheduled to release on 20 January.
According to metacritics, the video critic has received a thumbs up from the critics with 88% positive reviews.
Meanwhile Reedus fans can mark their calenders to watch their favourite star in popular AMC series "The Walking Dead" from 8 February.
Watch Sleater-Kinney's "No Cities To Love" below: