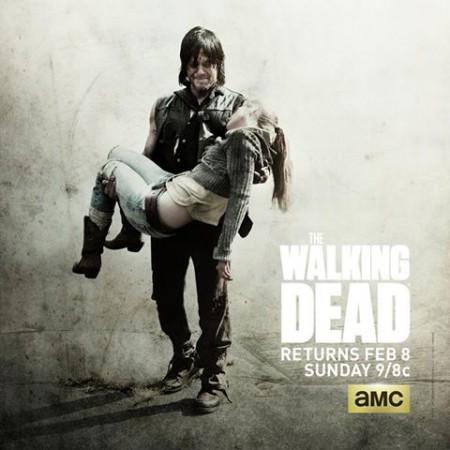 The new trailer of "The Walking Dead" has been sparse on spoilers, and it is not clear where the gang is headed following their Grady Hospital confrontation.
But, some reports on social networking forums indicate that Alexandria Safe-Zone will be a major stop for the gang, and the next few episodes will see Rick and the group meeting Aaron - a recruiter for the Alexandria Safe-Zone.
Although AMC has not confirmed who has been cast as Aaron, several reports indicate that Ross Marquand may have landed the role. The actor is best known as Paul Newman in a Season 6 episode of drama series "Mad Men."
Series creator Robert Kirkman previously hinted Aaron's arrival when he told "Talking Dead" that a popular gay character from the series will soon be making an appearance.
So, who exactly is Aaron? As per "The Walking Dead" wiki, "Aaron is a character first encountered in Issue 67 of Image Comics' The Walking Dead and is a resident of the Alexandria Safe-Zone community, formally working as a recruiter. He worked with Eric, who was his work partner and boyfriend."
Meanwhile, the second half of the season will see Rick and company going through darker stuff before they see the possibility of a bright future.
"I will say that our characters are going to be in a very dark place when things start," showrunner Scott Gimple told The Daily Beast. "And then things get a little darker. [Laughs] And then our group is going to face the possibility of some light. But they will have been through so much that, can they accept it?
"To tell you the truth, it's difficult to know what's a trap and what isn't anymore. Who's a friend, who's a foe? It's hard to know what the right approach is anymore, like what happened at Grady. What happened with that was perfect and traumatic and terrible, but who knows how badly things could have gone if they went with Rick's plan. Maybe more people would have died. There's just no way to know."
"The Walking Dead" season 5 episode 9 will air on Sunday, 8 February, 2015, at 9 p.m. ET on AMC.