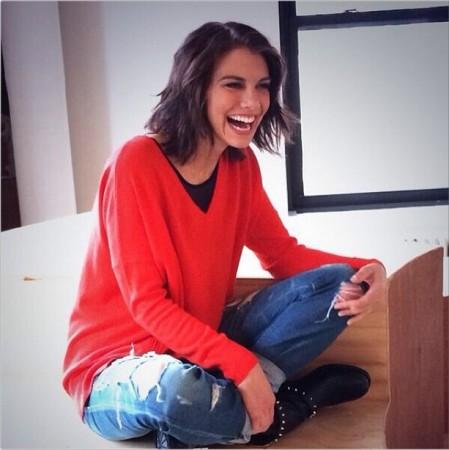 Lauren Cohan, who is known for her role of Maggie Greene in AMC series "The Walking Dead", celebrates her 33rd birthday on Wednesday, 7 January.
Apart from being a rebellious young woman in the American horror drama, the celeb also proved her excellence by portraying the role of a thief in "Supernatural" season 3 and a 560-year-old vampire in "The Vampire Diaries".
Cohan was born in 1982 as the eldest daughter to an American father and Scottish mother. Although her birthplace was a topic of controversy, she was brought up in New Jersey.
When she was five years old, her mother married a Jewish man and the Cohan converted to Judaism.
After spending 13 years of her life in the US, the American-born British actress moved to the United Kingdom with her family.
She desired to be a child psychologist before joining University of Winchester for her graduation course in English and Drama.
In order to kick-off her acting career, "The Walking Dead" star relocated to Los Angeles when she turned 22. Initially, she had to work as waitress at a restaurant cum pub called The cast and The Fiddle.
The actress stepped into the glamorous world in 2005 with the film "Casanova". Other big screen projects of the actress include "The Quiet Assassin" (2005), "National Lampoon's Van Wilder: The Rise of Taj" (2006), "Float" (2008), "Young Alexander the Great" (2008), "Practical" (2010), "Disturbed" (2010), "Death Race 2" (2011) and "Reach Me" (2014).
Cohan debuted on television industry through the CBS drama "The Bold and Beautiful" and she joined the cast list of AMC series "The Walking Dead" in 2011.
She was also part of several popular shows, such as "The Bold and the Beautiful", "Law and Order: Special Victims Unit", "Childrens Hospital" and "Modern Family".
"The Vampire Diaries" star supports a music education program in Atlanta and loves to play piano.