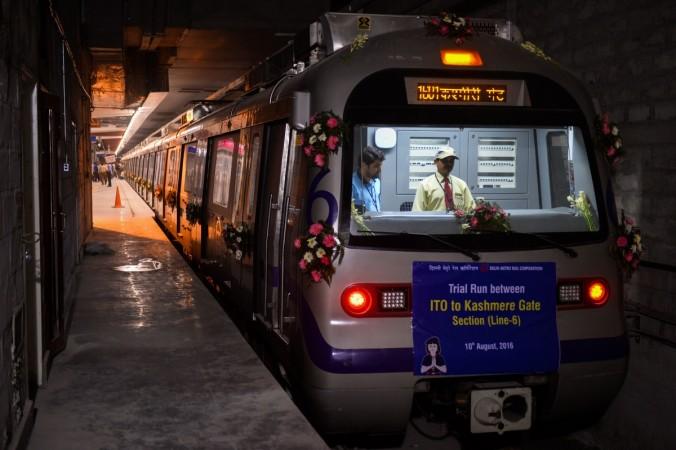 Independence Day is just round the corner and Delhi Metro has come up with a new way to celebrate it. The metro authorities on Monday, Aug 13 rolled out a six-coach special train which will spread the message of patriotism to the commuters.
The metro train, which has been wrapped with pictures of freedom fighters and other Indian icons, will run between Samaypur Badli station and HUDA City Centre station on the Delhi metro's yellow line for the next two months.
The metro has been adorned with photographs of Mahatma Gandhi, Bhagat Singh, Subhash Chandra Bose, BR Ambedkar, Lata Mangeshkar, former president APJ Abdul Kalam, cricketing icon Kapil Dev, shahnai maestro Ustad Bismillah Khan among others, an official told news agency PTI.
"The metro train is carrying a lot of inspiring messages to spread the idea of nationalism and unity among metro commuters," PTI quoted the official as saying.
Union Minister of State for External Affairs General VK Singh wrote a message on the metro train and paid tribute to the freedom fighters and martyrs who laid their lives for the freedom of the country. "Happy Independence Day", the minister wrote on the train at the Lok Kalyan Marg Metro station.
The Delhi Metro is considered as the life-line of the national capital with lakhs of commuters using it on a daily basis. With the launch of this special train ahead of the country's 72nd independence day, the metro authorities have already set the mood of Delhiwaalas!