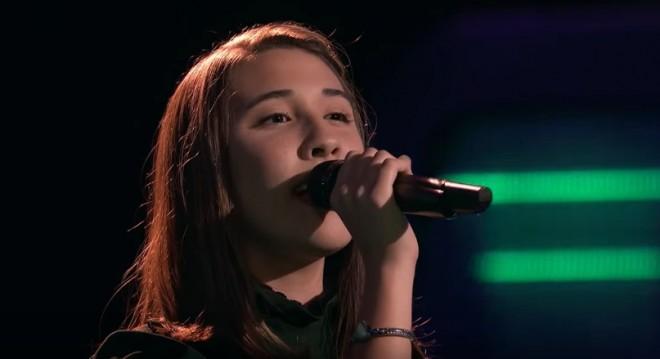 It is the Blind Audition that makes The Voice different from other reality television shows. The fact is that coaches judge the participants purely on their voice and not appearance or personal life story. This exciting stage of the competition will come to an end after Tuesday's episode.
The Voice USA 2017 (Season 12) final Blind Auditions episode will be a one-hour show, which means performances of only a few participants will be telecast on Tuesday. A total of five contestants are expected to be selected, taking the total number to 48 with 12 singers each in all the teams.
[Also read: The Voice Season 12 (recap): List of contestants after Blind Audition 6]
Coaches Adam Levine, Gwen Stefani and Blake Shelton have 11 contestants each in their respective teams, while Alicia Keys has 10. So, Alicia will add two more contestants to her team on Tuesday might while her co-coaches can take one each.
The Voice USA 2017 Blind Auditions episode 7 will be aired on Tuesday at 8 pm EST / 10 ET/PT / 06:30 am IST (Wednesday) on NBC. It can be live-streamed on NBC's official website but it requires subscription and is restricted to certain areas.
Kenny P, Enid Ortiz, R.J. Collins, TSoul, Hanna Eyre, Hunter Plake, Nala Price, Sammie Zonana, Valerie Ponzio, Andrea Thomas, and Davina Leone made it to the Battle Round on Monday.
Here is Team Standings after Blind Audition 6:
Team Adam: Johnny Hayes, Mark Isaiah, Jesse Larson, Julien Martinez, Kawan Debose, Taylor Alexander, Gabi Borromeo, John West, Malik Davage, Hanna Eyre, Nala Price
Team Alicia: Anatalia Villaranda, Felicia Temple, Lilli Passero, Autumn Turner, Quizz Swanigan, Jack Cassidy, Missy Robinson, Lauryn Judd, R.J. Collins, Hunter Plake
Team Gwen: Stephanie Rice, J Chosen, Savannah Leighton, Brandon Royal, Aaliyah Rose, Troy Ramey, Johnny Gates, Caroline Sky, Kenny P, Davina Leone, Sammie Zonana
Team Blake: Brennley Brown, Lauren Duski, Aliyah Moulden, Ashley Levin, Casi Joy, Micah Tryba, Josh Hoyer, Enid Ortiz, TSoul, Valerie Ponzio, Andrea Thomas