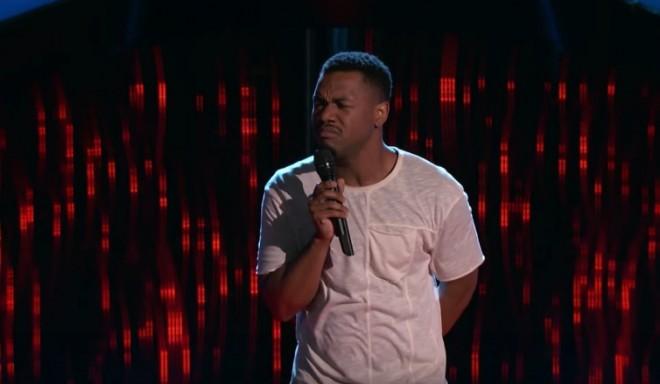 The Voice USA 2017 Season 12 is entering the second week after three episodes of the Blind Auditions last week. The NBC's three-time Emmy Award-winning singing competition kicked off on February 27.
Blind Auditions 4 spoilers:
The Voice USA 2017 Blind Auditions switched to 1-hour affair after its premiere earlier last week. However, the Blind Audition 4 to be aired on March 6 will be a two-hour episode, which means about 11 candidates will take the stage with the hope of impressing the coaches to turn their chairs around for them.
[READ: The Voice USA 2017 Season 12: Complete list of candidates after Blind Auditions 3]
Performance of one of the participants has been leaked on YouTube ahead of the episode's official airing like in the earlier three episodes.
The latest leaked video has 30-year-old Kawan Debose from Miami, Florida performing "Let's Get It On" by Marvin Gaye. Adam Levine, Gwen Stefani and Blake Sheldon pressed their "I Want You" buttons for him. Alicia Keys was the only coach who didn't turn for him.
All the coaches tried their best to convince him to choose them as their coach. "Wow you are so gifted," Gwen, while Adam said, "You are the No. 1 priority in Team Adam." But who whose team will Kawan Debose join? We will come to know that tonight.
Contestant in each team after Blind Audition 3:
Team Alicia: Anatalia Villaranda, Felicia Temple, Lilli Passero, Autumn Turner, Quizz Swanigan
Team Gwen: Stephanie Rice, J Chosen, Savannah Leighton, Brandon Royal
Team Adam: Johnny Hayes, Mark Isaiah, Jesse Larson, Julien Martinez
Team Blake: Brennley Brown, Lauren Duski, Aliyah Moulden, Ashley Levin, Casi Joy