Team India, under "aggressive" Virat Kohli, want to crush opponents and they have enough firepower to clinch an unprecedented series win in South Africa in the upcoming tour, according to former team manager Lalchand Rajput.
Also read: Graeme Smith names 3 batsmen who are crucial to India's chances in South Africa next year
The 56-year-old, who was at the helm of the team during India's inaugural World T20 win in South Africa, also said India's pace battery will be dangerous if they get "a little bit of help" from the wickets. When quizzed about the margin of win, Rajput was quick to say "2-1 in India's favour".
"This is the team that would do wonders and I am hopeful that they will do really well in South Africa," Rajput told the Press Trust of India.
He added: "The way the Indian team is playing, they are playing tough cricket. With Virat Kohli being the leader, the aggression which he shows, seems to be imbibed in other players too and they want to win at any cost. They want to crush the opponents."
Also read: Anil Kumble speaks on Virat Kohli-led Team India ahead of South Africa series
"To win a Test match, we need to take 20 wickets. We have the bowlers who can take 20 wickets. Bhuvneshwar Kumar is in peak form, Umesh Yadav has done exceptionally well, [Mohammad] Shami, after injury, is bowling superbly."
"If they get a little bit of help from the wickets then these bowlers are dangerous."
Tough challenge for Kohli and co.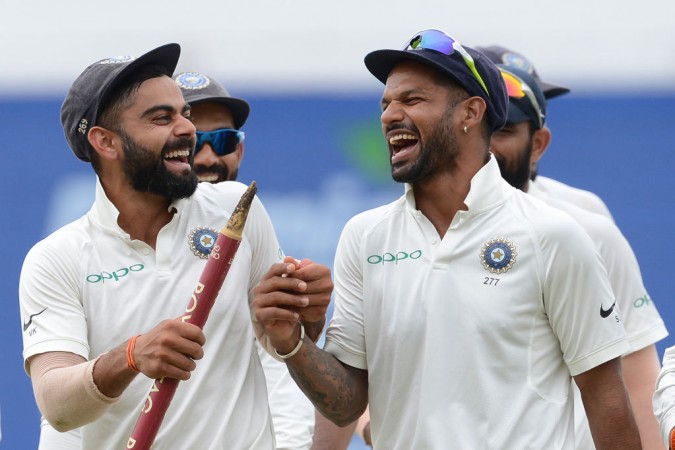 Even as India are currently involved in a limited-over series against a visiting Sri Lankan team, a lot has been said about the much-anticipated away tour to South Africa, starting January 5.
Notably, after dominating world-class sides at home in the recent past, the Asian giants will be busy playing on the road against the likes of South Africa, England, Australia and New Zealand in the next 18 months.
Also read: South Africa tour - India's bowling attack best or not? Sourav Ganguly answers
Captain Virat Kohli, who has been rested for the ongoing limited-over leg, and coach Ravi Shastri have been stressing the need to perform well overseas if they are to be known as the best Indian side.
India have not won Test series in South Africa and an MS Dhoni-led side was beaten 1-0 the last time they toured the African nation in 2013/14.
However, the improved showing of Indian pacers has given room for optimism. Kohli, who has tasted a lot of success at home, has a well-oiled pace unit to bank on.
The emergence of fast-bowling all-rounder Hardik Pandya is also expected to give the team a lot of balance -- a luxury Indian captains in the past did not have when they toured abroad.
"If you have to take 20 wickets, you have got to have five bowlers, it might be three medium-pacers, an all-rounder and one spinner or it can be two medium-pacers, an all-rounder and two spinners, depending on the pitch conditions," Rajput added.
India tour of South Africa 2018 schedule
Test series
1st Test in Cape Town - January 5 to 9
2nd Test in Centurion - January 13 to 17
3rd Test in Johannesburg - January 24 to 28
ODI series
1st ODI in Durban - February 1
2nd ODI in Centurion - February 4
3rd ODI in Cape Town - February 7
4th ODI in Johannesburg - February 10
5th ODI in Port Elizabeth - February 13
6th ODI in Centurion - Februrary 16
T20I series
1st T20I in Johannesburg - February 18
2nd T20I in Centurion - February 21
3rd T20I in Cape Town - February 24