After a promising start to the ODI series, the West Indies team frittered away towards the end of the 5-match series and reserved their worst performance for the final match at Thiruvananthapuram.
The bowlers led by Ravindra Jadeja, sent the visitors packing for 104 and then the batsmen sauntered out and smashed the bowlers to wrap up the match even before the sun could set.
Head coach Ravi Shastri conceded that his side received a timely wake-up call at the beginning of the series and that it only helped them get back on track.
"Back on track [after two below par games]. But sometimes, a wake-up call is needed. Having said that, this West Indies team is a really good team who is going to improve with exposure," Shastri said at the end of the match.
'Rayudu handled the pressure extremely well'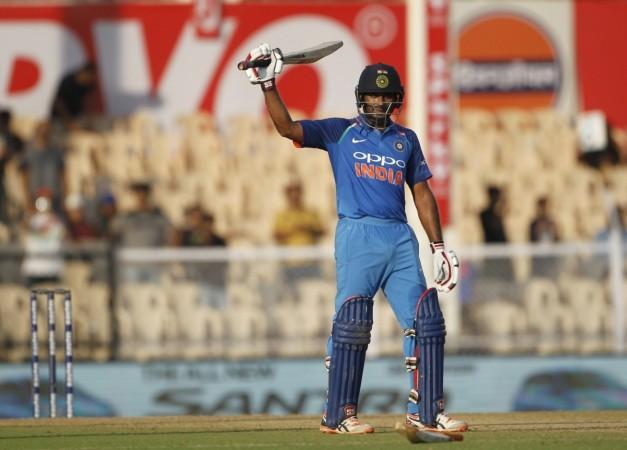 Shastri spoke about Ambati Rayudu, the head coach said that the right-hander was brilliant and that he adapted brilliantly after making a comeback to the side.
"It's never easy when you are out for some time and make a comeback. You want to express yourself, but there is a fear. I thought he handled the pressure extremely well, batted beautifully in the last game, his second fifty was tremendous," Shastri added.
After a slightly nervy start to his career, young Khaleel Ahmed made a roaring comeback and was superb in the 4th match at Mumbai and then continued with his prolific form in Trivandrum and this drew praise from the head coach.
"The left-arm fast bowlers can be very handy. Khaleel is raw, he doesn't have the experience but he has the variations and has the aggression too. Once he adds to his speed, he will be more than effective," Shastri assessed.
The pitch at Trivandrum was a sticky one and it assisted spinners which helped the Indians with the ball and Kuldeep was candid in confessing the same.
"The wicket did turn a lot. Very difficult to control. You have to hit the perfect areas and not spin too much. Couple of reviews went my way. You just need to bowl in the right areas on this kind of wicket," he said.
Captain Virat Kohli was impressed with the performance of Rayudu and Khaleel and had a special work for both the players.
"Everyone wants to be part of it. Two areas I can think of: third seamer - Khaleel has been outstanding. Rayudu has also performed. God forbid anything happens to Bhuvi or Bumrah, good to have Khaleel who can come in and take wickets. Those two areas were important. To contribute as a captain is an added bonus. Won't happen every time. Awards are by-products of what you do on the field," Kohli said.