After the disappointments in England and South Africa, the Indian team will now face Australia Down Under. Although the Australians will be without the services of David Warner and Steve Smith, they will be a tough proposition for Virat Kohli and men.
Captain Kohli has asked his batsmen to step up and support the bowlers after the batting order failed to contribute both in South Africa and Australia. The captain wants the batsmen to focus on the team and not to be too fussed about individual goals.
"We are focused on how the batsmen can bat well together and not just individually. Bowlers are in a good space and after a long time we have an attack which is capable of picking 20 wickets," Kohli told reporters in Mumbai before the team's departure for the series.
The Indian batting has looked good in patches, but have also been prone to collapses which led them to surrender matches and this is what Kohli wants his team to guard against.
'We batted well in patches'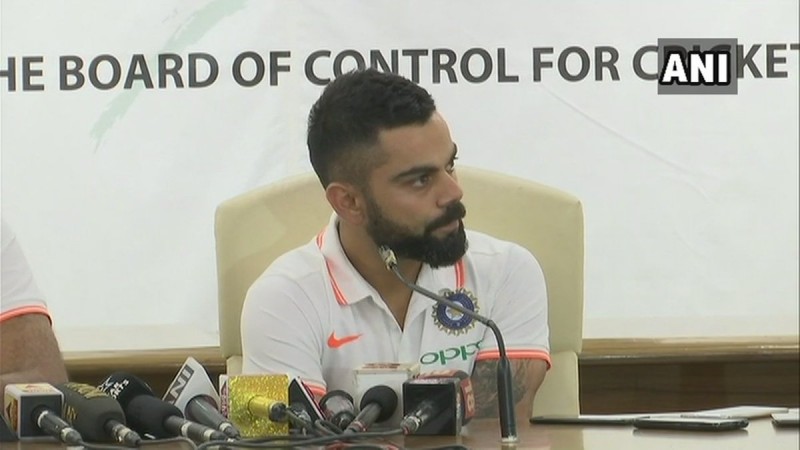 "If we look at the England tour, apart from Lord's, we didn't get bundled out in a Test. We batted well in patches through the series. But when we don't bat well as a team, we fall down and lose and mentally it takes a toll on you," he added.
Speaking about the role of the team management, the captain said that the players have been spoken with and they have been advised to live in the present and not too far ahead.
Kohli is confident that his side will be able to do well in Australia after the experiences of South Africa and England.
"The idea is to always live in the present and not to focus on the past. We went through a difficult time in 2014 but we came out of that shell. It has happened with me in the past as well. We are always trying to stay in the present because we have the talent. These are just the little things that we need to solidify," he signed off.