India captain Virat Kohli took to Twitter on Thursday to defend his controversial comment. The star batsman had come under fire for asking a cricket fan, who had said he prefers to watch overseas cricketers over their Indian counterparts, to leave the country.
The 30-year-old, who faced severe backlash over his remarks, urged people to "keep it light" and pointed out he is not suited to trolling people and will stick to "getting trolled".
"I guess trolling isn't for me guys, I'll stick to getting trolled! I spoke about how "these Indians" was mentioned in the comment and that's all. I'm all for freedom of choice. Keep it light guys and enjoy the festive season. Love and peace to all," the in-form batsman wrote on Twitter.
Kohli had created a storm earlier this week when he was reading out harsh comments from social media users during a promotional video available on his mobile application — Virat Kohli official app.
The Delhi batsman read out comments from the user, who had written that Kohli is an "overrated batsmen" and he saw nothing special in the captain's batting. The user also opined he liked watching English and Australian batsmen more than "these Indians".
Seemingly offended by the remark, Kohli had responded by saying, "Okay, I don't think you should live in India then... you should go and live somewhere else no. Why are you living in our country and loving other countries? I don't mind you not liking me but I don't think you should live in our country and like other things. Get your priorities right."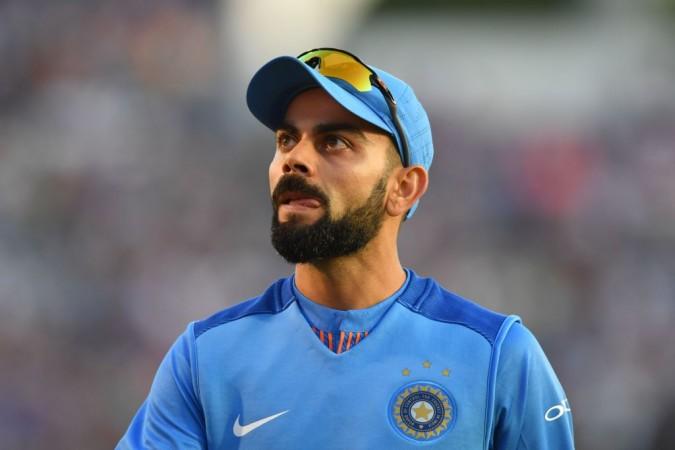 CoA to look into Kohli controversy
Kohli's comments came under heavy scrutiny on social media as several well-known personalities, including cricket commentator Harsha Bhogle and actor Siddharth, criticised the captain and his views.
The comments prompted Board of Control for Cricket in India (BCCI) treasurer Anirudh Chaudhary to speak out as he insisted that the cricket board values the Indian cricket fans and their choices.
As it turns out, the Committee of Administrators — a two-member panel appointed by the Supreme Court to oversee the operations of the BCCI — have promised to look into the controversial video that is doing rounds on social media.
"The Supreme Court-appointed Committee of Administrators (CoA) will look into the matter," a source close to the BCCI was quoted as saying by ANI.
Kohli is currently on a brief break from national duty as the captain was rested for the ongoing three-match T20I series against the West Indies. He will join the team in the lead up to the much-anticipated Australia tour, which will begin with a three-match T20I series from November 21.