Virat Kohli hasn't put a foot wrong when it comes to his on-field exploits in the last few seasons but the India captain has created a stir with his comments against a fan who had said he loves English and Australian cricketers more than their Indian counterparts.
Kohli, who is on a brief break after being rested from the India squad for the ongoing T20I series against the West Indies, was reading comments from social media users on his newly-launched mobile application, Virat Kohli official app.
"Overrated batsman and personally I see nothing special in his batting. I enjoy watching English and Australian batsmen more than these Indians," the user's comment read.
Seemingly miffed with the remark, Kohli responded, saying it's not fair to live in India and like players from other countries. He even suggested that the fan should leave India and settle down "somewhere else".
"Okay, I don't think you should live in India then... you should go and live somewhere else no. Why are you living in our country and loving other countries? I don't mind you not liking me but I don't think you should live in our country and like other things. Get your priorities right," Kohli said.
Kohli's angry outburst hasn't gone down well with Indian cricket fans, who have taken to social media to slam the "arrogant" and "hypocritical" comment.
Actor Siddharth has an advice for 'King Kohli'
The latest to join the Kohli-bashing bandwagon is actor Siddharth, who has come up with a strongly-worded response to what he believes is an "idiotic" comment from an India captain.
"If you want to remain #KingKohli it may be time to teach yourself to think 'What would Dravid say?' before speaking in future. What an idiotic set of words to come from an #India #captain!" Siddharth wrote on Twitter.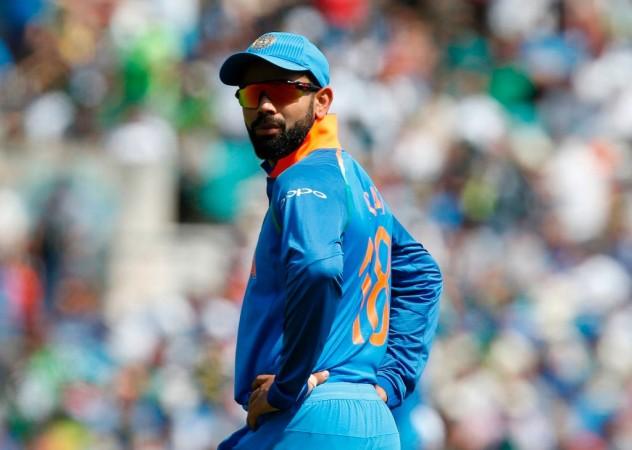 'It's time to try and be a great human being'
Several from the cricket fraternity, including popular commentator Harsha Bhogle have spoken out against Kohli's comments. BCCI treasurer Anirudh Chaudhary has also responded to the delicate situation, saying the apex body values India cricket fans and their choices.
"We, at the BCCI value our cricket fans and respect them and their choices. I loved watching Sunil Gavaskar bat, but also loved watching Gordon Greenidge, Desmond Haynes and Viv Richards. I loved watching Sachin, Viru (Sehwag), Sourav (Ganguly), VVS (Laxman), Rahul (Dravid) bat but also loved Mark Waugh and so many others. Shane Warne for me has been the most exciting spinner to watch, but one felt the most thrill when Anil (Kumble) was bowling. Kapil Dev on song was a delight to watch as were (Richard) Hadlee, (Ian) Botham and Imran (Khan)," Chaudhary told The Times of India.
"I love India, and would very much stay here and like other fans, will continue to support our team and will also appreciate good performers of other teams."
The news report also quoted another BCCI official who came with a stern response to Kohli's shocking comments.
"Virat needs to understand that if the fans go away to other countries, then no Puma etc will want to sign him for 100 crores... He is a great player and it's time to try and be a great human being."
Notably, Kohli endorses multiple international brands, including a German sportswear giant with he signed a Rs 100 crore-deal recently. The 30-year-old, who often lavishes praise on his Royal Challengers Bangalore and former South Africa star AB de Villiers, has time and again confessed his love for international sports stars from various sports, including cricket, tennis among others.
Ironically, in a video from nearly 10 years ago, circulating on social media, Kohli can be seen expressing his love for former South Africa opener Herschelle Gibbs and called him his favourite cricketer.